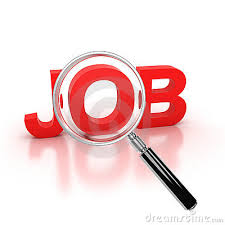 Karamat Limited is an indigenous company established in 1989. Our activities are spanned in the area of information management, human resources and procurement in the oil and gas sector.

Karamat Limited is currently recruiting to fill the following position:

Position: Environmental Health & Safety Manager

Location: Rivers State - Nigeria.

Job Description:
Environmental health and safety managers inspect and evaluate the environment, equipment and processes in working areas to ensure compliance with government safety regulations and industry standards.

Qualifications/Requirements:
HSE certifications
A minimum of 7 years experience in a related field.

Method of Application:
All potential job applicants should send their CVs and applications to:

services@karamatlimited.com

Application Deadline: 25th May, 2015

HWN..........a division of Tripple World Africa Network!
: 2015-05-25 | : 857
---