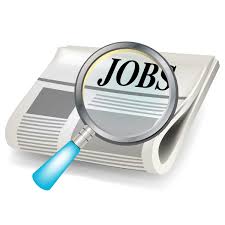 Shell has been active in Nigeria since 1937. Shell companies and investments have played a pioneering role in onshore, shallow and deep water oil exploration and production. Shell has also been at the forefront of gas development, producing and delivering gas to domestic consumers and export markets for over 40 years.

Position: Maritime Hse Advisor

Location: Portharcourt in Rivers State - Nigeria.

Location: Port Harcourt, Nigeria.

Skill Group: Maritime.

Reference ID: 14417BR

Duties/Responsibilities:
Drive a project for effective Safety Management System (SMS) and / or HSSE Management System implementation by Shell companies in Nigeria maritime contractors in close liaison with pertinent stakeholders.
Support all maritime Contract Holders within SEPCiN in implementing and maintaining contractor management processes in line with Shell HSSE & SP Control Framework and associated guidelines. Jointly develop implementation strategies for the "Green banding" framework and methodology.
Implement processes to ensure that "Green banding" level of maritime contractors is sustainable. Monitor progress and provide feedback to Logistics and HSE Management Team at defined intervals.
Provide necessary advice and support to contractors with the completion of OCIMF(Oil Companies International Maritime Forum), OVID (Offshore Vessel Inspection Database) OVMSA (Offshore Vessel Management System Self Assessment) and review of same. Develop and monitor (report) on contractor HSE plans on quarterly basis.
Work with all maritime contractors along with appropriate contract holders to develop HSSE performance improvement plans; conduct monthly review of the effectiveness and provide feedback to Logistics and HSE Management
Team; take remedial actions as necessary in close liaison with the contractors and key stakeholders
Organise and present dedicated Marine HSE meetings and forum with Marine contractors, ensuring that minutes are produced in timely fashion, distributed and documented actions followed up to closure.
Liaise with Project teams who use marine services with respect to their scheduled monthly HSE meeting in order to share HSE learning.
Administer the Shell Learning From Incidents (LFI) programme for marine and function as sole focal point for all marine related safety alerts inward and outward. Transfer best practices from STASCO, other businesses units and the industry.
Assist with and/or lead with marine incident investigation.
Liaise with Kidney Island, Ogunu and Onne
Marine Coordination Centre and other support teams for safe and efficient quayside operations.
Contribute to the overall achievement of Maritime HSSE performance and "Goal Zero" objectives.
Remain as the focal point for follow up and close out verification of maritime contractor audits / reviews.
Conduct vessel visits (ride with the vessel) in accordance with the vessel visit plan and produce written visit reports.
Provide professional maritime & HSSE advice to internal and external stakeholders as required.
Provision of Maritime emergency response support.
Develop and sustain internal and external relationships.

Method of Application:
All potential job applicants should click on link attached below to Apply:

APPLY ONLINE NOW

Application Deadline: Not Specified [Apply Speedily]

HWN............a division of Tripple World Africa Network!
: 2015-05-30 | : 852
---