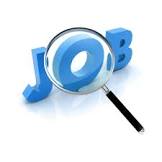 Peniel Doxa Nigeria Ltd situated in Lagos state - Nigeria, on behalf of its client - Adult Care Management, is currently recruiting to fill the following position:

Position: Social Worker/Occupational Therapist

Location: Outside Nigeria.

Job Description:
To develop the Reablement service within Adult Social Care .

Duties/Responsibilities:
You will be responsible for a caseload of Reablement clients, working on providing a short term intervention with the intention of preventing the individual accessing long term care and health services if they don't need them.
Working with the client with the aim of avoiding unnecessary admissions to long term residential/nursing care services. Based in one of the three hospitals to enable a quick discharge out of the hospital and providing the right support to minimise the possibility of being readmitted.
A key responsibility of this role is to provide maximum availability and support in the team directly to customers. This involves regular direct work, joint working, home visits and reflective sessions with customers, colleagues and partners.
You will be required to work in a flexible manner, undertaking such other duties as may be required according to the needs of the service as directed by the Service Manager or departmental senior management.

Qualifications/Requirements:
BA, BSC or MA in Social Work/Occupation Therapist or equivalent DIPSW
or CQSW
Registered with HCP
A good awareness of the role and organisation of partner agencies such as health, housing and the voluntary and community sector so as to advise and support customers
A working knowledge of local care and support resources/options for adult social care customers and their carers and where to find these
Thorough knowledge of relevant social care and health legislation, policies, procedures and best practice guides and how they impact on customers including evidence of its implementation and application
A good understanding of Reablement services and/or working within a hospital environment.
Excellent working knowledge of positive risk taking, risk assessment/management and safeguarding adults.
A good understanding of the practice relating to adult protection and an ability to put this into effect Knowledge of relevant Performance measures
A good working knowledge of person centred support
Knowledge of budgetary control and management
This is a safeguarding post that will require an Enhanced DBS

Remuneration/Salary/Benefits:
In return, you can expect a great range of benefits including a fantastic
pension scheme. We also recognise and reward high performance, and salary progression is based on individual performance.

Method of Application:
All potential job applicants should submit their CVs, application letters and photocopies of credentials at

Peniel Doxa Nigeria Ltd.
Suit 2/3, Block 14 ,Odua Market Complex,
354, Ikorodu Road, Ojota,
Kosofe, Lagos State, Nigeria.

Application Deadline: 29th May, 2015

HWN..............a division of Tripple World Africa Network!
: 2015-05-29 | : 935
---