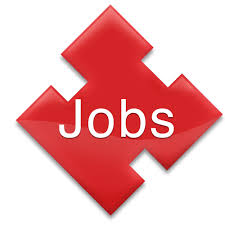 The MacTay Group is recruiting on behalf of one of its clients, a globally renowned medical healthcare provider. The Group is headquartered in the UAE and with its presence of about 25 years in Nigeria operates businesses in the manufacturing, distribution, logistics and services industries.

The MacTay Group is currently recruiting to fill the following position:

Position: Chief Operating Officer


Reporting To: CEO

Reporting Into: Reporting officers – HOD's of center departments - Lab Director, Radiology, Customer serrvice, Maintenance, Consultants etc.

Location: Initially Lagos, Nigeria. Can be transferable anywhere in world.

Position Objectives:
Key resource to handle day to day center operations, implement annual plans
Delivering agreed results through - coordination of operations & people motivation/training
Responsible for quality assurance
World class customer service experience 5. Ensures statutory compliance with applicable regulations

Key Deliverables:
1. Operations:
a. Develop detailed standard operations processes
b. Develop lab target & implement as per agreed plan
c. Manage interdepartmental issues & coordination
d. Implement the productivity & growth strategy

2. Quality assurance:
a. Develop quality strategy
b. Develop processes and implement TAT targets
c. Obtain approval & accreditations

3. Team leadership, administration:
a. Build second line of leadership
b. Ensure a comprehensive & professional work processes in all aspects
c. Manage complaint handling & conflicts in operations
d. High level of motivation and training

4. Budgeting and planning:
a. Annual , quarterly & monthly operations targets
b. Inputs to business strategy

5. Customer service:
a. Make documented process to ensure high level of customer experience
b. Implement 'Patient comes First'

7. Statutory interface:
a. Develop good relationships with competition, Govt. and statutory/regulatory bodies
b. Set up and lead the process to periodically review these risks and take appropriate actions

Other Linkages:
Govt. agencies
Medical, industry associations
Finance bodies & banks

Qualifications/Requirements:
Age: 30 - 40 years old, but we will not limit the search by this range
Any nationality, preferable African
Qualifications: Post graduate Medical Doctor. Hospital Management or MBA with profit centre experience of the leading of hospitals/ pathology lab chain (minimum 5 years) is desirable
Experience: Previous experience of setting up Laboratory / Diagnostics Centre and developed automation of the laboratory; implement LIMS and PACS interface etc will be an asset. Work experience in Nigeria essential - International exposure will be an added advantage, especially experience in Africa
Network: Top-level network in the medical and diagnostics industry and, especially with various equipment suppliers
Personal skill set:
Excellent presentation and English communication skills
Advance IT skills of MS Office, Internet and computer.
Business leadership
Demonstrable skills in managing operations, leading teams for results
Motivational leader and change agent
Self starter and driven by excellence

Method of Application:
All potential job applicants should click on link attached below to Apply:

APPLY ONLINE NOW

Application Deadline: 15th June, 2015

HWN..........a division of Tripple World Africa Network!
: 2015-06-15 | : 935
---