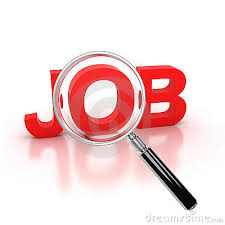 Global Profilers is a Recruitment and HR Services firm specialized in recruitment in Africa.

Global Profilers on behalf of its client is currently recruiting to fill the following position:

Position: Technical Assistant

Ref: 498

Location: Ijesha in Lagos State - Nigeria.

Reports to: COO

Job Description:
Supervise: Analysis of Technical documents pertaining to Product Regst / Analyse Production / QC reports, Liaise with Regulatory/Production/Marketing/Admin, etc

Duties/Responsibilities:
Monitor / Interpret of Technical requirements with respect to NAFDAC / Product Registration / Market Intelligence Report / Market Feedback / Analysing Technical reports viz; Production/QC/Regulatory & provide suggestions / Prepare & manage corrospondence, Reports & Documents.
Liaise with different depts.
Analysis of QC / Production / Regulatory reports & provide suggestions.
Market Intelligence research Conduct / Attend Seminars / Conferences / Exhibitions.
Any other work assigned by HOD.

Qualifications/Requirements:
B.SC Chemistry / Biotechnology / Pharmacology / Physiology / or any science
1-3 years experience
Below 35 years
Must have ability to work with patience and courtesy.
Ability to think quickly and logically to ensure expedient response. Must have strong organization skills
Knowledge of computing, etc
Proficient in MS Office / Excellent Communication Skills both Written & Verbal / Coral draw-Advantage. Active Listening, Memory Retention, Negotiation and persuasion.
On-time Response
Provide Open Feedback.
Good level of Numeracy

Method of Application:
All potential job applicants should click on link attached below to Apply:

APPLY ONLINE NOW

Application Deadline: Not Specified [Apply Speedily]

HWN...........a division of Tripple World Africa Network!
: 2015-07-14 | : 992
---