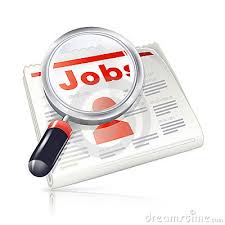 EvaSapier (Sappier Group) is a young indigenous and homegrown company in the medical diagnostics and healthcare sector. With a deep knowledge of the Nigerian terrain owned by over ten thousand Nigerians and offering comprehensive services in diagnostic medicine with capacity for conducting services ranging from Sonology including Color Doppler imaging, X-ray imaging, Electrocardiography, Computed Tomography (CT Scan), Magnetic Resonance Imaging (MRI), Electrocardiography (ECG), Electroencephalography (EEG), DNA Testing to Laboratory Services including Immuno Assay, etc.

EvaSapier (Sappier Group) is currently recruiting to fill the following position:

Position: Laboratory Health Consultant

Job Description:
The Consultant provides support during client engagements. Using effective consulting and written communication skills, the Health Consultant drives the client through venue testing.

Duties/Responsibilities:
Demonstrates broad venue knowledge
Participates in writing, executing and auditing test scripts
Understands and consults on important projects
Effectively completes and communicates status updates of tasks and project plans to appropriate Client and worker project team members
Establishes and maintains relationships at the appropriate level between workers and Client
Works well with venue team
Identifies and communicates appropriate escalation of issues to Solution Architect
Participates in continuous learning opportunities and maintains solution and venue expertise (i.e. Certification, knowledge transfer events, coaching/mentoring associates, expansion of current skill set)
Performs other responsibilities as needed

Qualifications/Requirements:
Bachelors Degree or equivalent work experience
Ability to work overtime and irregular hours when needed
Must be able to travel at intervals
2+ year of experience in Medical Technology or Clinical Laboratory Science
Prolonged used of a computer
Strong verbal and written communication skills
Basic computer skills, including Microsoft Office suite

Method of Application:
All potential job applicants should send their CVs and applications to:

careers@sappiergroup.com

Application Deadline: 15th September, 2015.

HWN........a division of Tripple World Africa Network!
: 2015-09-15 | : 692
---