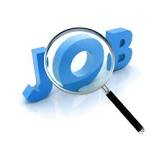 RS Hunter Limited on behalf of its client is currently recruiting to fill the following position:

Position: Medical Representatives

Locations: Lagos and Kano States - Nigeria.

Job Description:
The Medical Representative is responsible for calling on select cardiologists, nephrologists, endocrinologists, general practitioners, hospitals, and other health-related organizations/personnel within an assigned territory. He/she must provide the most current information pertaining to Novartis products and their approved indications in a manner, which will ensure the appropriate use of these products and achieve the business potential of the given territory.

Duties/Responsibilities:
To achieve agreed contact, coverage and frequency targets through face to face interactions and meetings, and deliver agreed customer centric activities within operating budget.
To promote defined Novartis products according to campaign briefs and policies.
To develop thought-leaders and speakers, conduct promotional programs and represent and promote Novartis as a leader in the assigned therapeutic area.
To ensure outstanding personal and team knowledge, and understanding of Novartis priority products, technical information, product strategy, positioning, key messages and programs.
Ensure administration of territory business including, maintenance of high quality record systems, daily communication with administrative systems and timely processing of territory business expenses.
Effective communication with territory colleagues and relevant members of other teams, in order to understand, maximise and drive territory.
Key performance indicators/ Measures of success

Assigned targets:
Contact rate and coverage (daily contact rate vs. benchmark)
Meetings spend vs. budget
Therapy/product knowledge including tertiary evaluations of progress
Delivery of customer centric activities – dependent on individual and in agreement with District manager
Territory administration – reports completed accurately and to timescales

Ethics and Compliance:
Works within Ethics and Compliance policies and ensures those around him/her do the same
Works to ensure a diverse and inclusive environment, free from all forms of discrimination and harassment

Qualifications/Requirements:
A bachelor's degree in Pharmacy
0 – 1 year experience
Must be results-orientated and able to work both independently and within a team environment
Must possess excellent verbal and written communication skills
Proficiency in using Microsoft Office Suite applications

Method of Application:
All potential job applicants should click on link attached below to Apply:

APPLY ONLINE NOW

Application Deadline: Not Specified [Apply Speedily]

HWN..........a division of Tripple World Africa Network!
: 2015-08-30 | : 921
---