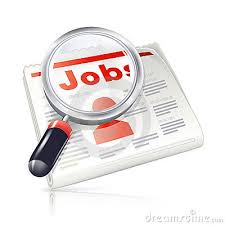 Forte Oil Plc, a foremost indigenous major marketer of refined petroleum products with a strong presence in the thirty-six states of Nigeria and Abuja.

With well over 500 Forte Oil owned, dealer-assisted and dealer-developed retail outlets spread across the country, a major fuel storage installation at Apapa, Lagos, another major storage depot at Onne, Rivers State, an aviation joint users hydrant in Ikeja, Lagos, and joint aviation depots in Abuja, Port Harcourt and Kano, we are indeed a major marketer of choice in Nigeria.

Forte Oil Plc is currently recruiting to fill the following position:

Position: Safety Officers

Location: Onne in Rivers State - Nigeria

Reports To: HSE Manager

Job Band: TBA

Function: HSE

Sub Function: Onne

Job Description:
Monitor and report organization-wide compliance with established Health, Safety and Environment (HSE) policies and procedures.

Duties/Responsibilities:
Ensure that all critical equipment are maintained and in good working condition.
Document all incident reporting and investigation procedures and ensure timely reporting of incidents and near-misses.
Ensure personal protective equipment, such as dust masks, safety goggles, footwear and helmets, are used as stipulated.
Liaise with various departments organization-wide to determine their safety requirements (training,protective equipment, and corrective measures), report promptly and follow up to ensure timely provision and deployment.
Assist in the conduct of appropriate safety training for employees as required, to foster health and safety consciousness and understanding of individual roles in implementing the company's HSE policies.
Assist in conducting training of employees to enhance HSE awareness.
Conduct regular safety Walk-Around inspection at the Liquid Mud Plant and document gaps for prompt closure.
Conduct regular safety meetings with Liquid Mud Plant employees, contractors and truck drivers.
Assist in conducting annual HSE self-assessment, pre-Audit assessment, Disaster Preparedness exercise and Fire drill.
Maintain Administrative contacts with government agencies.
Perform any other duties that may be assigned by the HSE Manager.

Qualifications/Requirements:
The position requires a sharp thinking graduate of any discipline with at least one (1) year relevant experience in the upstream/downstream oil and gas sector and relevant certification and training in HS&E.
Baseline/ intermediate appreciation of leading practices in health, safety, environment and quality.
Good networking and teaming skills.
Good organization skills and attention to details
Good data gathering and analysis skills.
Good problem analysis and solving skills.
Intermediate/ good understanding of HSE regulations in the oil and gas sector.
Baseline/ intermediate appreciation of upstream/downstream oil and gas sector as well as the impact of business operations on health, safety, environment and quality.
Good oral and written communication skills.

Working Relationships:
Internal: All employees.
External: Service providers

Method of Application:
All potential job applicants should send their CV with subject: "Safety Officer - FO/FUS/SO/0915" to:

external.careers@forteoilplc.com

Application Deadline: 28th September, 2015.

HWN.........a division of Tripple World Africa Network!
: 2015-09-28 | : 845
---