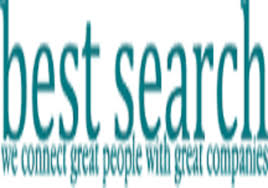 Best Search Recruitment is founded on solid international best practices and procedures combined with in-debt knowledge of local Human Resource needs. We strive to be the best in everything we do ensuring our services add value to our clients.

Best Search Recruitment is currently recruiting to fill the following position:

Position: Food Technologist

Location: Nigeria.

Job Description:
The Food Technologist will develop new product concepts and prototypes including all stages of bench product development.

Duties/Responsibilities:
Executes projects and experimentation:
Prepares experiment format for project executions with minimal supervision.
Prioritizes experiments in conjunction with immediate supervisor.
Conducts sensory testing.
Executes experiments following SOPs or by developing new methodologies as required.
Assists with statistical analysis.
Records experiment parameters and results in lab book.
Apprises immediate supervisor of results.
Executes analytical tests.
Develops new product concepts and prototypes including all stages of bench product development.
Identifies, selects and evaluates new raw materials.
Apprises immediate supervisor of additional project requirements during project execution.
Coordinates plant scale tests:
Prepares written outline of test objectives or line test request document.
Prepares necessary ingredients for plant scale test.
Sets up and conducts meeting with plant representatives.
Communicates objectives, special needs, accepts/rejects criteria to plant representatives.

Qualifications/Requirements:
B.S. Degree in Food Science or a food-related science (microbiology, chemistry, nutrition), plus two (2) years food industry experience in R&D.
5-8 years food industry experience in R&D
Working knowledge of general mathematics and scientific weights and measures.
Understanding of basic scientific principles.
Basic understanding of Formulas and maintaining proper R&D documentation
Food manufacturing operations, equipment and production facilities
Working knowledge of food laws and regulations required, ingredient declarations, develop formulas and maintain proper R&D documentation.
Working knowledge of scientific method, experimental design tools and statistical process control concepts.

Method of Application:
All potential job applicants should send their CVs to:

adenike@bestsearchrecruitment.com

Application Deadline: Not Specified [Apply Speedily].

DWN........a division of Tripple World Africa Network!
: 2015-10-31 | : 831
---