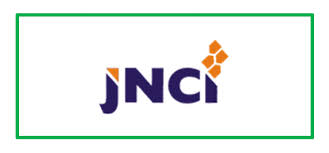 JNC International Limited is a Turnkey Medical Equipment solution company, representing an impressive list of international manufacturers of leading medical technology brands, that are global providers of Medical Technology solutions.

JNC International Limited is currently recruiting to fill the following position:

Position: Product Specialist - General & Emergency Medicine

Job Description:
Respond to customer enquiries and queries regarding franchise products and activities
Supporting sales operations with key product specifications and any other relevant information in preparation of quotes, tenders and attendant documentation
Franchise partners management and communication
Priority products sales funnel management and conversion
Organizing seminars, exhibitions, conferences and other marketing activities
Design customer-oriented product concepts and contribute your ideas on new projects
Achieving set volume and margin targets for priority products in relevant franchises
Development and retention of new customers for relevant products
Planning and carrying out direct field marketing activities and product demonstrations to support the field sales force
Development and Implementation of strategic marketing plans for priority products within the G&EM Portfolio
Market research and competitor analysis as well as evaluate customer requirement
Work with customers to introduce, promote, and increase the usage of G&EM products throughout a customer facility.
Provide information through formal presentations to Physicians, Allied Health, and Administration customers that detail the clinical and/or financial benefits of the company products.
Train company employees as well as other internal and external customers on the operations, features, and benefits of the products
Development of relevant, training marketing support and point of sale materials within approved budget
Provide product support to users either in person, or by written or verbal means
Prepare reports and analysis of activities.
Continuously increase knowledge of new developments within the assigned portfolio as well as JNCI products to perform as a subject matter expert.
Other duties as assigned by the Business Manager or JNCI Executives.

Qualifications/Requirements:
Bachelor's Degree in a Clinical/Biological Science specialty.
Sales, Business, Marketing or related experience.
Demonstrate effective educational and presentation skills in diverse settings.
Ability to work independently with little or no direct supervision.
Advanced MS Office skill to develop effective reports, spreadsheets, and presentations.
Preferred:
Prior hands on experience in a medical device company
Clinical experience in a healthcare environment will be an advantage.
Personal engagement and the ability to work both independently and in teams
Willingness to travel nationwide and work in a dynamic environment.
Please note that this position requires about 70 Field preserve and activity.

Method of Application:
All potential job applicants whose skills and capabilities match the job profile stated above should send their CVs with email subject: "Product Specialist-General & Emergency Medicine" to:

hr@jnciltd.com

Application Deadline: 23rd October, 2015

HWN..........a division of Tripple World Africa Network!
: 2015-10-23 | : 770
---