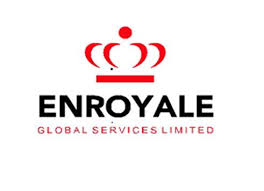 Enroyale Global Services Ltd is currently recruiting to fill the following position:

Position: Medical Services Sales Representative

Location: Abuja, Nigeria.

Duties/Responsibilities:
Business development for laboratory and diagnostic services
Market laboratory and diagnostic investigations and services to Healthcare providers and other prospects.
Provide prospective clients and health care providers with adequate information on products and services.
Represent company at official meetings, medical conferences, workshops, exhibitions etc
Design business development materials that would be used by the medical services sales representatives team
Attend to inquiries and troubleshoot complaints that may arise in course of operations
Perform all tasks and assigned duties and related to marketing laboratory services.

Qualification/Requirements:
Bachelor's degree/HND in a Science related Course.
Minimum of three (3) years' experience with demonstrable success within a pharmaceutical/medical sales role in preferred location
Applicant must be familiar with Medical Network of preferred location
Knowledge of basic medical diagnostic investigations and services
Goal orientated, persistent team player, who is hungry for success,
Highly motivated, results driven, solutions focused, accountable with a high level of integrity to work on a successful brand
Purpose driven ,flexible, account management approach, broad business mind and positive attitude to drive business through your network of healthcare providers
Good customer handling skills with a desire to surpass set targets through collaborative approach is essential
Excellent IT skills, Strong interpersonal skills, accuracy with good attention to detail
Current Driving license

NB: We also welcome applications for alternative territories and roles e.g. Pharmaceutical Sales Representatives, Secondary Care Representatives, Key Account Managers or Market Access Specialists.

Method of Application:
All potential job applicants should send their CVs and applications to:

careers@enroyale.com

Application Deadline: 27th November, 2015.

HWN...........a division of Tripple World Africa Network!
: 2015-11-27 | : 902
---