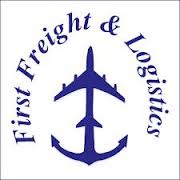 First Freight Logistic Services Limited, a fast growing Shipping and Logistics Company, committed to deliver a complete range of shipping services, designed to fit shipping requirements of all kinds.
Our staffs are our top most priority and their health is of keen interest to us both on ship side and in the office. To this regards, our company's health and safety department is currently recruiting for articulate, vibrant and smart individuals to be part of our establishment in the following positions:

Position 1: Nurse

Location: Lagos State - Nigeria.

Division: Clinic

Reports To: CMD

Slots: X7

Duties/Responsibilities:
Identifies staffs/patient care requirements by establishing personal rapport with potential and actual patients and other persons in a position to understand care requirements.
Establishes a compassionate environment by providing emotional, psychological, and spiritual support to staffs/patients, friends, and families.
Promotes staffs/patient's independence by establishing patient care goals; teaching patient, friends, and family to understand condition, medications, and self-care skills; answering questions.
Resolves staffs/patient problems and needs by utilizing multidisciplinary team strategies.
Maintains safe and clean working environment by complying with procedures, rules, and regulations; calling for assistance from health care support personnel.
Make psycho-social assessment of patients to identify significant cultural practices, the ability to understand and cooperate, and expectations of care and coping mechanisms.
Recognize and report abnormal test results, changes in symptoms and the need for follow-up.
Assess staffs/patient's emotional, cognitive, social and motivational status relative to education in order to determine their educational needs priorities.
Coordinate patient referrals to support services provided through the internal and external community

Qualifications/Requirements:
Diploma/Associates or Bachelors degree in applied science/nursing or its equivalent
Deductive and Inductive Reasoning
Fluency of Ideas
Oral Comprehension and Expression
Perceptual Speed
Written Comprehension and Expression
Auditory Attention
Must be a computer literate
Dealing with Ambiguity

Salary Range:
₦70,000.00 to ₦90,000.00 per month plus incentives.


Position 2: Medical Laboratory Scientist

Location: Lagos State - Nigeria.

Division: Clinic

Reports To: CMD

Slots: X7

Job Description:
The scientist will provide support services and testing report to satisfy the overall operational objectives of both local and International Laboratory standards.

Duties/Responsibilities:
Examining and analyzing body fluids and cells to look to for bacteria, parasites, and other microorganisms.
Using microscopes, cell counters, and other sophisticated laboratory equipment.
Relaying results to relevant medical staff, which use the information to diagnose and treat the staff/patient's illness.
Keeping accurate records and writing reports.
Contribute to the development standard operation procedures and protocols for HIV laboratory operational research activities.
Participate in laboratory maintenance activities and quality assurance activities.
Observe and comply with bio-safety regulations.
Conduct clinical Lab Improvement Amendments as requirements.
Conduct microbiological testing including Gram stain, microbial identification, LAL, environmental monitoring, growth promotion, microbial limits and water testing
He/she will also be expected to acquire proficiency in the areas of hematology, coagulation, diagnostic chemistry, and molecular diagnostics.
He/she reports to the Diagnostics R and D team and provides laboratory support for cross-functional technology development goals.

Qualifications/Requirements:
D/Bachelor's Degree in Biochemistry, Biology, Chemistry or Microbiology or Science Lab Tech or other laboratory-related disciplines.
Laboratory experience in a medical/pharmaceutical settings will be an added advantage
Building Effective Teams
Dealing with Ambiguity
Delegating, Monitoring and Coordination
Coordinating and directing others
Complex Problem Solving
Active and smart Learner
Critical Thinking, Judgment and Decision Making
Management of Material Resources
Management of Personnel Resources
Must be a computer literate
Time Management.

Salary Range:
₦120,000.00 to ₦150,000.00 per month excluding incentives.

Method of Application:
All potential job applicants should send their resume and cover letter to:

info@firstfreightlogisticservices.com

NB: utilize the position applied for as the subject of email.

Application Deadline: 24th December, 2015

HWN.........a division of Tripple World Africa Network!
: 2015-12-24 | : 893
---