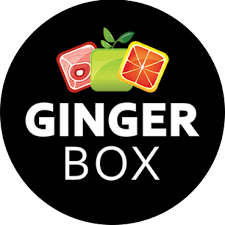 Gingerbox (a fresh food e-commerce company) is currently recruiting to fill the following position:

Position: Graduate Nutrition Interns
Location: Lagos state - Nigeria.

Job Description:
To assist with nutritional profiling, nutritional marketing/communication as well as menu creation.

Duties/Responsibilities:
Work at building and updating database of high quality nutrition facts.
Translation of technical nutrition facts into lay-man language i.e. effective communication of importance of right nutrition both to existing and potential customers.
Engage customers (particularly via social media) with up-to-date nutritional information
Customer acquisition (corporate and individual) via nutrition and health marketing
Work closely with Gingerbox recipe partners both in creating new exciting healthy dishes and in profiling nutritional content of these dishes

Method of Application:
All potential job applicants should send their CVs and applications to:

info@gingerbox.com.ng

Application Deadline: 27th November, 2015

HWN.........a division of Tripple World Africa Network!
: 2015-11-27 | : 803
---