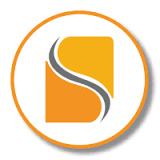 Solina Group is currently recruiting to fill the following position:

Position: Research Associate

Location: Northern Nigeria Routine Immunization Strengthening Program.

Job Description:
The position holder will provide overall guidance and leadership in the dissemination of project research findings and best practices to the funders, government and other stakeholder groups including the larger global health and scientific community. The position holder will collaborate with project staff, research networks and knowledge dissemination hubs worldwide to package research findings, share relevant technical information and create communications and dissemination products. Further, the Research Associate will lead the analysis and synthesis of research findings and program experiences and will assist in the documentation of successful practices. He will provide technical writing assistance to project staff and the project's management team

Duties/Responsibilities:
Lead the development of program research questions, design of data collation and analyses plans and development of reports for funders or publications.
Provide technical assistance to program team on data analysis and preparation of abstracts, presentations and publications for conferences, in-country meetings and international conferences, as appropriate.
Identify and oversee the implementation of innovative approaches to disseminate information and learning through targeted project communication products and materials.to funders, project partners and external stakeholders.
Liaise with other relevant institutions and networks in the global health community on knowledge sharing for routine immunization and leveraging resources, lessons learnt, and best practices
Foster learning, knowledge transfer and experience sharing across the organization's projects and networks on innovative approaches in knowledge sharing, including preparation of case studies

Qualifications/Requirements:
First class or second class upper degree from a reputable university
Post graduate degree (masters or doctorate) in public health, statistics or epidemiology
At least 5 years relevant professional experience in operational research
Writing/Publication expertise.
Ability to draft clearly and concisely ideas and concepts in both technical and non-technical written and oral form
Keen interest in research-to-policy transition
Ability to plan, manage and work in high-pressure situation under tight deadlines
Computer skills including Microsoft Office suite
Ability to analyze issues and problems systematically, gathering broad and balanced input, drawing sound conclusions and translating conclusions into timely decisions and actions.

Method of Application:
All potential job applicants should copy link attached below and paste on a browser to Apply:

http://solinagroup.com/jobs/apply/

Application Deadline: Not Specified [Apply Speedily].

HWN...........a division of Tripple World Africa Network!
: 2016-02-08 | : 1215
---