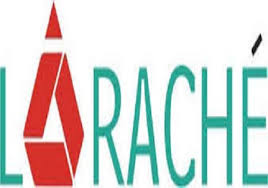 Lorache Consulting is currently recruiting to fill the following position:

Position: Production Chemist

Location: Oyo State - Nigeria.

Duties/Responsibilities:
Perform laboratory test to produce chemical according to established standards and guidelines
Handle laboratory equipment and supplies safety and effectively
Document laboratory activities for reference purpose
Monitor and report progress of analytical test to supervisor on a regular basis
Work with supervisor to set objective and milestone
Coordinate prioritize and plan lab tasks to meet deadlines
Record and report test results to supervisor.
Ensure final product meet quality and customer specifications
Train junior chemist on test procedures
Maintain sufficient stock of chemical and supplies to perform lab experiments
Ensure that materials are labeled properly and used in the right quantities

Qualifications/Requirements:
Five to Seven (5 -7) years experience in production chemist.

Application Deadline: 26 February, 2016

Method of Application:
All potential job applicants should send their CVs and applications to:

jobs@lorachegroup.com

Application Deadline: 26 February, 2016
HWN.........a division of Tripple World Africa Network!

: 2016-02-26 | : 717
---