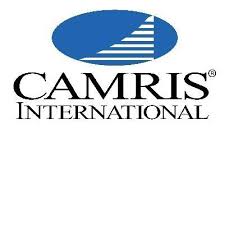 CAMRIS International is a growing international development and research firm that realizes innovative solutions to health and development challenges through high-quality, cost-effective program and research management services. With experience working in more than 80 countries, we combine our proven systems with today's most effective, evidence-based best practices to improve the lives of people around the world. We apply a customized, customer-centric, cost-effective business approach to offer greater value to our clients and challenge the way things have always been done in our field.

CAMRIS International is currently recruiting to fill the following position:

Position: Monitoring and Evaluation Specialist, Health

Location: Nigeria.

Overview:
Founded in 2013, Partners for Global Research and Development Group, LLC (PGRDG), is an 8(a) certified small business that specializes in the provision of services in international development, monitoring and evaluation, training and technical assistance, and medical research. Built upon formal Small Business Administration (SBA) and USAID-approved mentor-protégé agreements, PGRDG is an SBA-approved joint venture that supports USAID contracts around the globe.

PGRDG uses evidence-based methods in evaluation, capacity building, gender, and policy development to achieve results in public health, governance, and natural resource management for our clients. Adept at identifying and recruiting exceptional talent to field assignments in the United States and abroad, PGRDG maintains a database of subject matter experts whose breadth of technical expertise has supported USAID-funded activities on five continents. PGRDG's expert staff and consultants include experienced local partners providing maximum knowledge and responsiveness to local issues and cultural considerations.

CAMRIS International, a member of PGRDG, seeks a qualified M&E Specialist, Health candidate for a four year USAID-funded contract for conducting Mission wide monitoring and evaluation services in Nigeria. The position is contingent upon funding from USAID.

The purpose of the contract is to provide continuous, on-the-ground, on-demand and systematic support to USAID and its partners on performance monitoring, data verification, impact and performance evaluations, organizational learning, capacity building and knowledge management. This contract will create the conditions to enable USAID/Nigeria to become a more adaptive, modern and effective development organizationation by creating a learning and adapting strategy, and ensuring continued alignment among all Mission activities within the objectives outlined in the Country Development Cooperation Strategy (CDCS). Ths contract will result in strengthened M&E systems at the Nigeria Mission and enhanced M&E capacity among USAID implementing partners.

Duties//Responsibilities:
Design and implement impact and performance evaluations, surveys, analyses, and assessments focused on health programming in Nigeria.
Present findings, recommendations and conclusions to USAID, implementing partners and other stakeholders.
Review, revise, and maintain the USAID/Nigeria Mission Performance Management Plan (PMP), project M&E plans, and activity M&E plans related to DO 2: A healthier, more education population in targeted states.
Manage the process of high quality performance monitoring by project staff and implementing partners including: data collection, monitoring, reporting, dissemination, and related tasks.
Integrate gender, disability-inclusive, and conflict sensitive measures into M&E activities, ensuring that they align with established standards, are consistently and systematically tracked and reported in accordance with USAID data reporting requirements.
Serve as primary point of contact for USAID/Nigeria DO 2 team.
Lead, facilitate and participate in M&E workshops, training and capacity building activities with USAID, implementing partners, and other stakeholders.
Conduct data quality assessments in the field.
Attend local, regional and international meetings, as required.
Travel throughout Nigeria as needed.

Qualifications/Requirements:
Advanced degree in the field of public health, epidemiology, biostatistics, blobal health, and/or a relevant field.
Minimum of seven years of experience in monitoring and evaluation.
At least five years of M&E experience for HIV/AIDS, tuberculosis, maternal and child health, health systems and governance, polio, malaria, neglected tropical diseases, family planning, nutrition, maternal and child health and fistula programming.
Deep experience integrating gender considerations into M&E activities focused on health sector.
Familiarity with USAID's objectives, approaches and operations, particularly as they relate to monitoring, evaluation, and learning.
Experience developing and facilitating M&E trainings and capacity development activities.
Familiarity with Nigerian landscape: culturally, linguistically, historically, and economically. Prior work experience in Nigeria is preferred.
Experience using technological innovations when conducting monitoring, such as tablets, smartphones, evaluation-related software applications, etc.
Professional fluency in English. Professional working proficiency in Hausa preferred.
Proficiency in Microsoft Word, Excel and PowerPoint required.
Proficiency in SPSS or other statistical applications required.
Nigerian nationals are encouraged to apply.

Method of Application:
All potential job applicants should copy link attached below and paste on browser to Apply:

https://careers-camris.icims.com/jobs/1994/monitoring-and-evaluation-specialist%2c-health---nigeria/job?mobile=false&width=1331&height=500&bga=true&needsRedirect=false&jan1offset=60&jun1offset=60

Application Deadline: 31st March, 2016

HWN..........a division of Tripple World Africa Network!
: 2016-3-31 | : 1230
---