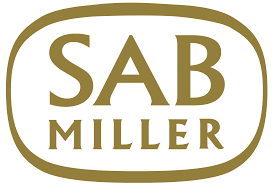 SABMiller is one of the world's leading brewers with more than 200 beer brands and some 70,000 employees in over 75 countries. We also have growing businesses in soft drinks and we are one of the world's largest bottlers of Coca-Cola products.

SABmiller Plc has built an over 100million dollars beer brewery at Onitsha, it represents the highest foreign direct investment in Nigeria in recent times.

SABMiller is currently recruiting to fill the following position:

Position: Quality Controller (QC)

Location: Port Harcourt in Rivers State - Nigeria.

Job Description:
Develop and Manage standard procedures (SOP), CIP'S & GMP'S on quality
Ensure accurate quality of production process.
Ensure laboratory audit is been carried out regularly.
Ensure raw material supplied are of high standard.
Audit supplier's compliance to good corporate governance.
Liaise with NAFDAC and SON on product registration.
Ensure conformance to SABMiller /WHO standard (Africa watering steering committee).
Monthly submission of updated DTC/TCM to HUB.
Liaise with procurement on inspection of material deliver as per procedure.
Highlight out control issues in the bottling quality control processes and report same
People management.

Qualifications/Requirements:
Minimum of BSc/HND in food sciences, microbiology, industrial chemistry/biochemistry.
Minimum of three (3) years relevant experience preferably in a fast moving consumer Goods (FMCG) environment
Experience in water business will be an added advantage
Good analytical skill.
Good understanding of quality Assurance/control system in water business
Training and development of Lab. Technicians and Water treatment Operators.
Good knowledge of Lab instruments.
Promoting quality excellence in value chain.
Must be computer literate.

Method of Application:
All potential job applicants should copy link attached below and paste on a browser to Apply:

https://sabmiller.mcidirecthire.com/external/OpportunityDetails.aspx?ref=172&Media=#.VuF2aOaM_IV

Application Deadline: Not Specified [Apply Speedily].

HWN.........a division of Tripple World Africa Network!
: 2016-03-31 | : 1236
---