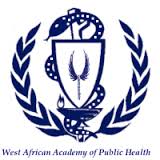 West African Academy of Public Health is an innovation-driven consulting organization with a vision of working in the field of public health to create a dynamic, equitable, integrated, decentralized and participatory health system within a just and empowered society in the spirit of Universal Access to Health. It looks to collaboratively evolve through consultations with multiple sectors and partners across West and Central Africa and international academia, national, states and local governments, as well as multi & bi-lateral agencies and civil society groups.

West African Academy of Public Health is currently recruiting to fill the following position:

Position: Interns

Location: Lagos State - Nigeria.

Summary:
West African Academy of Public Health (WAAPH) is accepting internship applications for Virtual Interns. Those candidates selected will be central to sharing our mission, shaping messages and programs, impacting organization direction, and helping introduce WAAPH® to the world online.

Candidates from any background with a significant interest in our mission are encouraged to apply. We are seeking individuals eager to learn about and improve how we can impact millions around West Africa and the world through our mission, programmes, message campaigns, connections, and engagement.

Virtual Interns receive an orientation introducing them to operations and resources they will need for assignments and projects online. This would be conducted face to face for those living in metropolis of Abuja, Kaduna and Lagos. Virtual Interns are placed according to their interests and skills and connected to the Programme Coordinator who will help to ensure engagement, support, and hands-on experience related to interests and skills.

However the need to have general responsibilities to be met, we would encourage interns to develop ideas to promote the mission of WAAPH, allowing each person to shape their online internship, utilize their skill sets, and create new and meaningful opportunities.

Potential Internship Activities:
Conduct social media activities; hangouts, panels, twitterviews, hackathons
Coordinate online Youth Health Champions
Identify potential partners & their relevant areas of interest
Participate in free online courses
Provide virtual helpdesk for WAAPH
Serve as an alternate to cover duties for 'offline' staff and interns
Engage in out of usual scope of responsibility "stretch" assignments
Identify virtual challenges and lead working sessions to address them
Develop, promote, and conduct global health education programs
Develop proposals and make pitches to potential partners
Develop and manage social media , handles, networks and website
Develop press releases and fact sheets for media outlets
Pair and partner with other functional teams at WAAPH
Participate in virtual meetings, webinars, and events
Conduct relevant online researches.

Qualifications/Requirements:
Eligible candidates must have an understanding of, and commitment to our mission. Virtual Interns must commit to a minimum of 3 months at 14 hours per week. Priority may be given to candidates with experience, knowledge, and skills, who will make a greater weekly and/or long-term commitment. With approval, project assignments may be remote with weekly on-site meetings. Note: a reliable computer and internet access is required for such work.

Desired Background
Udergraduates, graduate students, recent graduates, individuals in career transition
Ability to think big, prioritize, and focus on detail in a multi-tasking online environment
Work and/or volunteer experience in their field (1-2 years)
Excellent written and verbal communication skills
Collaborative and team-focused approach
Organizational and interpersonal skills
Research and quantitative skills
Passion for improving the health of communities

Method of Application:
All potential intern applicants should send their resume and a cover letter (doc, docx, or pdf format) stating their understanding of, and commitment to, the mission of ABWF – and – at least one personal goal for the internship (skills to develop, relationships to build, targets to reach) to:

info@publichealth.academy

NB:
As part of our effort to improve public health in the sub-region (West Africa), we accept interns from any country located in the region.
Strictly by electronic applications.
All Internship applications are accepted on a rolling basis.

Application Deadline: Not Specified [Apply Speedily]

HWN..........a division of Tripple World Africa Network!
: 2016-03-31 | : 1254
---