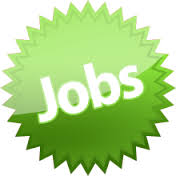 Jenjil Pharmacy situated in Ayobo, Lagos state - Nigeria is currently recruiting to fill the following position:

Position: Pharmacist

Job Type: Full Time.

Qualifications/Requirements:
B.Pharm certificate.
Registered with PCN.

Method of Application:
All potential job applicants should submit their CVs and applications at:

Jenjil Pharmacy.
120, Ashipa Road,
Ipaja Ayabo, Alimosho,
Lagos state, Nigeria.

Application Deadline: 23rd June, 2015

HWN.........a division of Tripple World Africa Network!
: 2015-06-23 | : 872
---