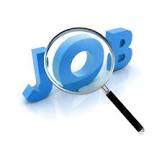 GlaxoSmithKline (GSK) is currently recruiting to fill the following position:

Position: Head of Training (Commercial Excellence).

Location: Ilupeju in Lagos state - Nigeria.

Job Description:
The Head of Training will have ownership for the planning, execution and measurement of capability-building interventions for Sales force and Marketing teams to enhance business performance in line with enterprise capability needs.

Duties/Responsibilities:
Conduct gap analysis on agreed capability areas as agreed with commercial excellence for sales force and marketing teams
Formulate and deliver training plan aligned with the results of the gap analysis conducted
Lead the execution of learning interventions from diagnosis to measurement of effectiveness
Follow up to measure impact of learning interventions in partnership with commercial effectiveness
Explore, evaluate and implement new methods of learning where appropriate
Agree training priorities with key stakeholders such as Area Commercial Excellence, Business leaders. Build sales and marketing effectiveness and develop a common vision
Accelerate Marketing & Sales Managers' coaching capability. Drive a coaching culture with clear definition, understanding, belief, and execution of quantity & quality coaching in an effort to raise the coaching capability of sales managers.
Evaluate the effectiveness of learning programs by putting performance indicators in place
Development and execution of on-boarding programs for Sales Force and Marketing teams

Qualifications/Requirements:
University degree (Bachelors or equivalent)
Strong previous experience in pharmaceutical sales and marketing activities
Excellent presentation and facilitation skills
Experience in sales and/or marketing training will be an advantage
Strong collaboration & communication skills
Skilled knowledge of project management and planning
Medical knowledge of complex disease areas such as infection control, asthma, diabetes, oncology, vaccines.

Method of Application:
All potential job applicants should click on link attached below to Apply:

APPLY ONLINE NOW

Application Deadline: Not Specified [ Apply Speedily]

HWN..........a division of Tripple World Africa Network!
: 2015-07-30 | : 860
---