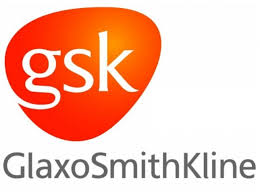 GlaxoSmithKline (GSK), one of the world's leading research based pharmaceutical and healthcare companies, is committed to improving the quality of human life by enabling people to do more, feel better and live longer. GSK employs over 97,000 employees in over 100 countries worldwide.

GlaxoSmithKline Consumer Nigeria Plc is one of Africa's largest consumer healthcare companies, producing leading brands such as Lucozade, Ribena and Panadol.

GlaxoSmithKline Consumer Nigeria Plc is currently recruiting to fill the following position:

Position: Medical Scientific Liaison (MSLs) - Respiratory, Infectious Diseases and Urology Therapy Areas

Location: Lagos State - Nigeria.

Requisition ID: WD43819

Job Type: Full Time

Functional Area: Medical and Clinical

Job Description:
The ideal candidate will provide non-promotional, medical and scientific support across a defined geography in order to:
Help ensure the safe and effective use of GSK's medicines through effective scientific interactions with external experts
Provide scientific support for GSK internal stakeholders.
The MSL is the field-based scientific expert in their assigned therapy area, disease area, clinical practice and competitor landscape. Through their expertise and external interactions they will develop insights which will assist in the development and execution of innovative medical affairs strategies and plans that clearly support GSK development of and access to medicines of value for patients and customers

Duties/Responsibilities:
Work with colleagues in field and therapy medical teams to understand Key External Experts, professional groups, decision makers and other key stakeholders in their assigned therapy area and geography.
Work with assigned therapy area medical team to provide input to the development and implementation of effective medical affairs plans.
Conduct peer-to-peer, robust scientific dialogue with external experts (e.g. Health Care Professionals, Payers, Patient groups), selected according to their relevant experience and uses this to generate insights and secure advice that informs GSK development of medicines of value, for the ultimate benefit of patients.
Conduct individual 1:1 discussions and meetings with GSK contracted clinical study investigators, steering committee members, advisory board members and consultants on topics related to the work being conducted with GSK.
Respond in a timely and accurate manner, to unsolicited requests for on or off label information or safety concerns from HCPs.
Deliver scientific presentations as required to Pharmacy, Therapeutics and Formulary committees.
Facilitate, present, or otherwise participate in GSK-sponsored Advisory Boards or medical education where appropriate and in full alignment with Scientific Engagement principles and operating practices.
Within the aligned therapy area, provide scientific support for field based account teams and play a role in providing training for these teams.

Qualifications/Requirements:
Medical degree and/or Advanced biomedical sciences are required.
Experienced MSL with thorough understanding of the bio-pharmaceutical Industry may be an advantage.

Method of Application:
All potential job applicants should click on link attached below to Apply:

GlaxoSmithKline Consumer Nigeria Plc Job Application Link

Application Deadline: Apply Speedily [Not Specified].

HWN..............a division of Tripple World Africa Network!
: 2015-11-10 | : 639
---