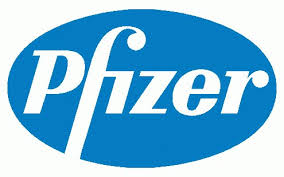 At Pfizer (Nigeria), we apply science and our global resources to bring therapies to people that extend and significantly improve their lives. We strive to set the standard for quality, safety and value in the discovery, development and manufacture of health care products. Our global portfolio includes medicines and vaccines as well as many of the world's best-known consumer health care products. Every day, Pfizer colleagues work across developed and emerging markets to advance wellness, prevention, treatments and cures that challenge the most feared diseases of our time.

All over the world, Pfizer colleagues work together to positively impact health for everyone, everywhere. Our colleagues have the opportunity to grow and develop a career that offers both individual and company success; be part of an ownership culture that values diversity and where all colleagues are energized and engaged; and the ability to impact the health and lives of millions of people. Pfizer, a global leader in the biopharmaceutical industry, is continuously seeking top talent who are inspired by our purpose to innovate to bring therapies to patients that significantly improve their lives.

Pfizer Nigeria is currently recruiting to fill the following position:

Position: Director, Non-MD Oncology Clinician

Job ID: 1021566

Location: Nigeria

Job Description:
Applies clinical development knowledge to transform clinical research ideas into high quality clinical answers.
Contributes to the development of clinical strategies and the creation of the Clinical Development Plan
Designs efficient/innovative clinical studies in close collaboration with statistics, translational oncology, and clinical pharmacology colleagues
Delivers high quality clinical documents (e.g. protocols, clinical reports, clinical components of IB's and regulatory submissions) in compliance with regulatory standards
Serves as a single point of accountability for the design and execution of clinical studies by closely collaborating with the Study Team
Ensures appropriate data review, interpretation and reporting in collaboration with other functional groups.
Reviews and tracks emerging efficacy and safety data and keeps Clinical Lead informed of changes in the efficacy/safety as they occur and take action as appropriate
Presents clinical trial results internally and to the scientific community and prepare manuscripts
May manage other clinicians as direct reports.

Duties/Responsibilities:
General:
Program-related:
Clinical Leads contribute to the creation and maintenance of the Safety Risk Plan (SRP) for the program In close collaboration with the Medical Monitor for the study.
Clinical Leads in Early Development are responsible for the Safety Surveillance and Risk Management (SSRM) component of the compound development plan until achievement of POC, in agreement with SAF09 and with support from WSS in a consultation model, and if the CL is not a physician a Medical Monitor is appointed to support this effort The CL works in close collaboration with the Medical Monitor for the study
May sit on the Publication Sub-Committee and contributes to designing the publication strategy for the compound
Assists in the preparation of the clinical content of regulatory submissions/documents (e.g. NDA, MAA, IND, sNDA, IB, AR/DSRU, label changes, Core Data Sheet, Package Insert)
May participate in discussions with regulators and with the resolution of clinical queries from drug regulatory agencies; leads or contributes to writing and reviewing responses to regulatory queries
Provides input in the preparation and execution of meetings with HAs
Works with (Global) Clinical Lead and (Asset) Team Lead to assure that the assigned study(ies) fulfills its role(s) in the overall development plan
Provides clinical input to other departments (e.g. WRD, Safety Sciences, Commercial) to support development efforts as needed
May organize expert panel, consultant or advisory board meetings to provide input to clinical plans
May be an active member of an alliance partnership team
Represents the clinical line on project-related teams and cross-divisional committees (e.g. TRC, PRC, IOBU-SDMC)
Reviews IIR proposals
Interfaces with other Pfizer sites, other TAs and other functions to share best practices, as appropriate.

People-related:
Motivates and engages colleagues to understand a disease, and communicates commitment and excitement about an indication and/or mechanism of action
May coach and mentor less experienced Clinicians and clinical study sub-team members
May manage direct reports, including performance management and career development (recruiting, retaining and developing top talent)

Study Planning and Facilitation:
Drives study protocol creation from outline to final protocol
Authors study outlines and contributes clinical expertise to development of clinical protocols
Champions novel approaches in study designs and through application of enhanced trial design, ensures the most efficient clinical protocols are developed
Is responsible for review and approval of the Informed Consent Document (ICD)
Provides clinical input to the CRF design, statistical analysis plan, monitoring guidelines, and drug supply planning
Supports other lines (e.g., Development Operations ) to ensure that they provide adequate support for the study and the overall development plan
Works with Development Operations and AP to identify, evaluate and select clinical sites and investigators with appropriate qualifications, patient populations, and recruitment strategy to meet goals in a time and cost effective manner
Liaises with IOBU-SDMC, eDMC and Steering Committee as required by the protocol
May lead compassionate use programs

Study Analysis and Reporting:
Works with bio-metrics and other clinical staff (e.g., clinical PK/PD) in the review and interpretation of data
Authors/Co-authors abstracts, posters, presentations and publications

Qualifications/Requirements:
Bachelors or higher degree (RN, or equivalent) in field of Health Sciences or MD. Advanced degree preferred.
3+ years of experience in Oncology including efforts on Clinical Study Reports, Clinical trial authorship, Investigator Brochure authorship/updates, and Annual Reports.
Pharmaceutical industry experience in Oncology preferred.
Extensive knowledge of the clinical development process, understand concepts of Phase I-IV and principles of study design.
Experience in all phases of the clinical trial including study start, conduct and reporting, and full understanding of the principles of GCP
Ability to work proactively and independently, organize tasks, time and priorities of self and others; ability to multi-task
Fluency in written and spoken English
Effective verbal and written communication skills in relating to colleagues and associates both inside and outside of the organization
Expertise in risk management and contingency planning is required.
International clinical trial experience desirable.

Method of Application:
All potential job applicants should click on link attached below:

Pfizer (Nigeria) Job Application Link

Application Deadline: 27th October, 2015

HWN.........a division of Tripple World Africa Network!
: 2015-10-27 | : 859
---