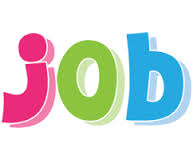 Therapeutic Laboratories Nigeria Limited, a well established Pharmaceutical Company, is currently recruiting to fill the following position:

Position: Production Pharmacist.

Location: Lagos State - Nigeria.

Qualifications/Requirements:
Candidate must be mature and self confident and registered with P.C.N.
He/She must possess at least B.Pharm Degree with or without experience

Method of Application:
All potential job applicants should submit their CVs and applications to:

Therapeutic Laboratories Nigeria Limited.
372, Ikorodu Road,
Mende, MaryLand,
Ikeja, Lagos State,
Nigeria.

Application Deadline: 10th November, 2015.

HWN.........a division of Tripple World Africa Network!
: 2015-11-10 | : 793
---