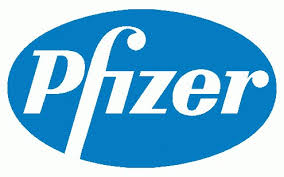 At Pfizer, we apply science and our global resources to bring therapies to people that extend and significantly improve their lives. We strive to set the standard for quality, safety and value in the discovery, development and manufacture of health care products. Our global portfolio includes medicines and vaccines as well as many of the world's best-known consumer health care products. Every day, Pfizer colleagues work across developed and emerging markets to advance wellness, prevention, treatments and cures that challenge the most feared diseases of our time.

All over the world, Pfizer colleagues work together to positively impact health for everyone, everywhere. Our colleagues have the opportunity to grow and develop a career that offers both individual and company success; be part of an ownership culture that values diversity and where all colleagues are energized and engaged; and the ability to impact the health and lives of millions of people. Pfizer, a global leader in the biopharmaceutical industry, is continuously seeking top talent who are inspired by our purpose to innovate to bring therapies to patients that significantly improve their lives.

Position: Retail Sales Representative

Locations: Abuja & Lagos State - Nigeria.

Reports to: Retail and Distribution Manager

Region: NEAR

Affiliate/Department/Location: West NEAR Commercial

Grade/Band: 40

Job Description:
To promote Pfizer products in retail pharmacies to pharmacist and pharmacy staff, to drive the offering of Pfizer brands to customers, through detailing activities and audiovisual presentations within an assigned geography, by ensuring top-of-mind awareness, in-store visibility and pharmacists' recommendations through various promotional activities in line with Pfizer values.

Key Accountabilities:
Product Promotion & Sales
Detail the key features and benefits of Pfizer products to the pharmacists and pharmacy staff in key retail accounts to generate sales.
Manage total Pfizer portfolio in key Pharmacies.
Deliver on agreed number of calls per day for selected products and to all commercially relevant personnel at targeted accounts (pharmacists, managers and business owners).
Ensure in-store visibility of promoted brands at all targeted retail accounts.
Negotiate the availability of promoted products and monitor inventory levels to ensure stock levels are at optimum levels at all times.

Business Planning & Management
Develop and execute business, customer and account plans for portfolio of products for a given geography, in line with Pfizer values.
Allocate resources effectively to best fit business and account plans.
Set sales targets as well as execute marketing activities for key retail accounts.
Work to create and present innovative Customer Value Propositions to drive desired availability of brands at key accounts and customize Pfizer solutions to customer needs.
Regularly review performance and progress of implementation of plans against agreed metrics
Grow existing accounts and develop new businesses to meet or exceed sales targets.

Customer Relations:
Develop and grow relationships with key customers through commercial knowledge and selling skills.
Develop and manage at all times a comprehensive database of target retail accounts within assigned geography.
Manage receivables and credit issues of key customers.

Market Intelligence:
Spot emerging trends in retail (customer issues, competitor activities, and value proposition insights) and communicate to the management of sales and marketing to ensure appropriate actions are taken.
Provide feedback to team and timely reports to head office of relevant information regarding the safety and quality of Pfizer products, as well as counterfeits and parallel imports to ensure appropriate actions can be taken.
Meet all administrative and compliance expectations of the organization.

Team work:
Liaise with retail team members to share information on promotional plans and activities
Provide regular feedback to and work in alignment with the medical team on the prescription patterns observed at the retail accounts.

Self-Development:
Actively participate in the individual development plan to ensure self-development within current role or prepare for future roles.

Company Equipment & Materials:
Ensure proper maintenance of all company property in custody.

Job Specific Technical/Functional/Professional Competencies:

Excellent verbal, presentation and written communication skills
Must possess business and financial acumen
Must possess basic selling skills
Must be a self-starter and be emotionally intelligent
Must be change agile
Must possess people & relationship management skills
Exceptional aptitude for learning
Basic Information Technology [IT] Knowledge.
Proficient use of Microsoft Office, Excel and PowerPoint Packages

Experience and Knowledge:
Bachelor Degree in Biological Sciences, Preferably Pharmacy (B. Pharm)
Geographical knowledge of the territories.
Up to date knowledge of relevant therapeutic areas.
Familiar with Standard concepts, practices, and procedures within the Pharmaceutical Industry in Nigeria.
Minimum of 1 – 2 years' experience in the Pharmaceutical Industry
Proven level of integrity

Dimensions:
Budget Responsibility/ Number of Reports/ Geographic scope
Responsible for trade budget for the assigned geography.

Method of Application:
All potential job applicants should copy link attached below and paste on browser to Apply:

https://jobs.pfizer.com/psc/recruit/EMPLOYEE/HRMS/c/LSYS_DEVELOPMENT.Z_PFIZER_JOBS.GBL

Application Deadline: 15th December, 2015

HWN..........a division of Tripple World Africa Network!
: 2015-12-15 | : 1005
---