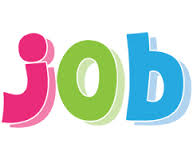 Nature And Nurture Industries Ltd, a reputable Manufacturer of Pharmaceuticals and Toiletries/Cosmetics Company situated in Anambra States - Nigeria is currently recruiting to fill the following position:

Position: Pharmacist

Location: Onitsha in Anambra State - Nigeria.

Job Description:
Managing Director

Qualifications/Requirements:
A well experienced Pharmacist in Pharma Products Production
Must have proven managerial skills/ Sales contacts
Versatile in Pharm Product Production
Above 5 years experience in Production & must be industrious & ready to work
Not more than 55 years

Salary/Remuneration/Benefits:
N100,000/Month. Salary is Negotiable.
Accommodation will be provided.

Method of Application:
All potential job applicants should submit their CVs and applications at:

Nature And Nurture Industries Ltd
5, Oformata Lane, Iyiowa Odekpe,
Ogbaru, Anambra State, Nigeria.

Application Deadline: 22nd January, 2016

HWN........a division of Tripple World Africa Network!
: 2016-01-22 | : 878
---