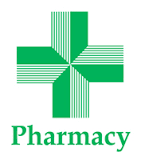 Ramsgate Pharmacy situated in Agbado/Abulegba is currently recruiting to fill the following position:

Position: Superintendent Pharmacist

Job Description:
S/he will be fully in charge of the pharmacy and accountable as shop manager.

Salary/Remuneration:
Salary is negotiable depending on skill, ability, passion and relevant experience.

Method of Application:
All potential job applicants should send their CVs and applications to:

ramsgatepharm@gmail.com

Application Deadline: 31st January, 2016

HWN........a division of Tripple World Africa Network!

: 2016-01-31 | : 926
---