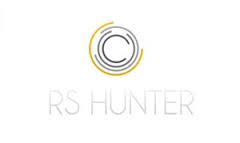 RS Hunter on behalf of its client, a reputable multinational Pharmaceutical Company in Nigeria is currently recruiting to fill the following position:

Position: Head Medical Affairs West Africa/SSA Medical Governance.

Location: Lagos State - Nigeria.

Job Description:
To lead a highly motivated and science driven team that will deliver on the key business objectives within the region.

The role reports to the Chief Scientific Officer (CSO) - Africa Cluster. Direct reports will include Medical Advisors (GenMed) in the both English and French West Africa Country Groups.

The role of the Head Medical Affairs is to lead the professional clinical science base for the two Country Groups (EWA & FWA) and also to co-ordinate the medical governance activities across Sub-Saharan Africa.
The associate would be expected to efficiently and effectively deploy resources to support the business and; oversee all strategic and operational activities for medical affairs while actively working with Drug Regulatory Affairs (DRA), Drug Safety & Epidemiology and Quality Assurance in the each country, including for all phases of Global development (also local trials), and partner with Franchise Heads/Market access to support commercialization to maximize appropriate use of the company's products.

Performance Indicators/Measure of Success in Role:
Flawless execution of company's development programs/local clinical trials, scientific activities and adverse event reporting per medical affairs and regional strategies and to agreed KPIs
Optimal alignment of medical affairs project execution with the Commercialization / market access needs of the country.
Size and quality of both EWA & FWA country-specific knowledge base
Quality of contribution in internal and external forums

Qualifications/Requirements:
Doctor of Medicine (MD).
More than 5 years experience in clinical medicine and/or research
Knowledge of assigned therapeutic area, with ability to interact with relevant Key Opinion Leaders (KOLs).
Medical and scientific writing skills.
Familiar with all aspects of drug development, GCP and local regulations.
Knowledge of clinical trial design, statistics.
Familiar with marketing principles and strategies.
Excellent interpersonal communication, negotiation, and presentation skills.

Method of Application:
All potential job applicants should copy link attached below and paste on browser to Apply:

https://jobs.rs-hunter.com/recruit/Portal.na?digest=a4DldOobRpwcjJNRqZY5ESey3O@g2HMnrjZnN7twSTo-_

Application Deadline: Not Specified [Apply Speedily].

HWN.........a division of Tripple World Africa Network!
: 2016-02-08 | : 914
---