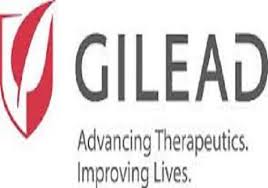 Gilead Pharmaceutical Limited is currently recruiting to fill the following positions:

Position 1: Nutritionist/Dietitian

Job Description:
Excellent communication skills
Ability to relate to people from all backgrounds
A non-judgmental attitude
The ability to inspire and motivate people
A keen interest in healthy eating
Good knowledge of the impact of diet on health
Evaluation and reporting skills
Good time management and organization skills
Ability to work alone and as part of a team
A flexible approach to work
Ability to organize time and prioritize work.
Ability to work as part of a team and with other professionals.

Qualifications/Requirements:
A Degree or postgraduate qualification in Dietetics or Human Nutrition and Dietetics.
An attitude for science.

Position 2: Patient Representative

Job Description:
Registers patients in a pleasant, professional, and timely manner, being sensitive to guest services.
Conducts patient/guarantor interviews, explains hospital policies, financial responsibilities, and patient bill of rights.
Handles all routine patient inquiries related to the registration process.
Ensures all necessary demographic and financial data is obtained and accurately documented into.
Identifies appropriate pay or source for routing of revenue generated during the patient stay.

Qualifications/Requirements:
OND/HND or equivalent.
Prior experience will be an added advantage.

Method of Application:
All potential job applicants should send their CVs to:

gileadpharm@gmail.com

NB: Only shortlisted applicants will be contacted.

Application Deadline: 24th March, 2016

HWN...........a division of Tripple World Africa Network!
: 2016-03-24 | : 881
---