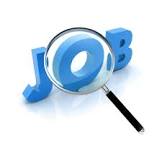 Neshama Concepts on behalf of its client, a provider of fertility care is currently recruiting to fill the following position:

Position: Fertility Nurses (FNs)

Location: Ikoyi in Lagos State - Nigeria.

Job Description:
This Fertility Nurses will work collaboratively to provide timely, proficient, patient-centered services for all patients, supporting physicians treatment plan. Collaborates with physicians and multidisciplinary team members providing physical and psychological support to patients.

Duties/Responsibilities:
Counsel and educate patients on procedures, medication, and injections.
Actively manage patient's data
Coordinate patient plan of care between MD and patient.
Perform nursing care within the procedure suite; pre, intra and post theater procedure in accordance with the clinic's standards of practice.
Assist in the development of donor and surrogacy programs.
Develop and implement policies and procedures.
Identification of potential study material in order to develop research protocols.
Training of new employees in IVF techniques
Provide oversight for housekeeping
Maintain patient confidentiality and a professional patient/provider relationship.
Manage the in-house patient forums

Qualifications/Requirements
Registered Nurse with Midwifery certification with credits in English and Mathematics
A minimum of three (3) years experience in Infertility treatment experience preferred.
Ability to access, input, and retrieve information from a computer
Knowledge of office procedures and office machines (i.e., computer, fax, copier).
Ability to work as part of a multidisciplinary team.
Ability to remain calm and respond appropriately to all stressful situations.
Ability to communicate accurately and concisely
Excellent interpersonal skills.

Method of Application:
All potential job applicants should send their CVs and applications to:

info@neshamaconcepts.com

Application Deadline: 30th June, 2015

HWN...............a division of Tripple World Africa Network!
: 2015-06-30 | : 810
---