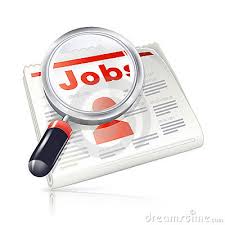 Group Medicals situated in Ibadan, Oyo State - Nigeria is currently recruiting to fill the following position:

Position: Medical Doctors

Duties/Responsibilities:
Dispense prescriptions and counsel patients on how to use their medicines safely
Provide advice on choosing and purchasing over-the-counter drugs
Treat minor ailments and help patients decide when symptoms are serious enough to see a doctor
Refer patients to medical facilities if they need further medical assistance.
Monitor vitals like blood pressure and weight

Qualifications/Requirements:
MBBS certificate.
A minimum of 3 years and above.

Method of Application:
All potential job applicants should send their CVs and applications to:

group_medical@yahoo.com

Alternatively Submit in Person At:

The Hospital Secretary.
Medical Practitioners Services (Group Medical Building),
Mokola, Ibadan, Oyo State, Nigeria.

Application Deadline: 5th August, 2015

HWN.........a division of Tripple World Africa Network!
: 2015-08-05 | : 823
---