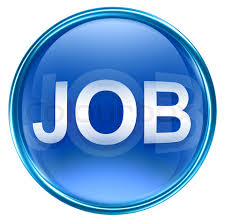 Annas Clinic And Maternity Home Ltd, situated in Lagos state - Nigeria is currently recruiting to fill the following positions:

Position 1: Medical Doctor

Duties/Responsibilities:
Monitoring and providing general care to patients on hospital wards and in outpatient clinics
Admitting patients requiring special care followed by investigations and treatment
Examining and talking to patients to diagnose their medical conditions;
carrying out specific procedures, e.g. performing operations and specialist investigations
Making notes and preparing paperwork, both as a legal record of treatment and for the benefit of other healthcare professionals
Working with other doctors as part of a team, either in the same department or within other specialties
Liaising with other medical and non-medical staff in the hospital to ensure quality treatment
Promoting health education
Undertaking managerial responsibilities such as planning the workload and staffing of the department, especially at more senior levels
Teaching junior doctors and medical students, as well as auditing and research.

Qualifications/Requirements:
MBBS certificate.
Valid practicing license.
A minimum of 1 - 3 years work experience.

Position 2: Registered Nurse [Male]

Duties/Responsibilities:
Assess patient health problems and needs, develop and implement nursing care plans, and maintain medical records.
Administer nursing care to ill, injured, convalescent, or disabled patients.
May advise patients on health maintenance and disease prevention or provide case management.

Qualifications/Requirements:
Registered Nurse (RN) certificate.
Valid practicing license.
A minimum of 1 - 3 years work experience
Only Male Nurses should APPLY.

Method of Application:
All potential job applicants should submit their CVs and applications at:

Annas Clinic And Maternity Home Limited.
57/59, Adejiyan Street, Amukoko,
Ajeromi Ifelodun, Lagos State,
Nigeria.

Application Deadline: 5th June, 2015

HWN..........a division of Tripple World Africa Network!
: 2015-06-05 | : 1668
---