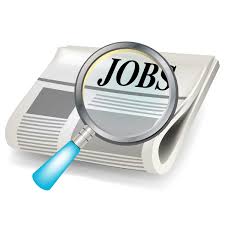 Bradfield Consulting is equipped not only to attract excellent personnel but to ensure that they are improved and empowered to deliver on every client's strategic intent/organizational goal. Our value is to assist in getting rid of all inconvenience associated with recruitment; plus reducing unsuitable employees either via skill or culture. And more… all this would be done within concise turn-around time. Beyond this, we package and deliver quality training to help prune your employees to deliver efficiently.

Bradfield Consulting is currently recruiting to fill the following positions:

Position 1: Medical Doctors

Location: Ondo State - Nigeria.

Duties/Responsibilities:
Monitoring and providing general care to patients on hospital wards and in outpatient clinics
Admitting patients requiring special care followed by investigations and treatment
Examining and talking to patients to diagnose their medical conditions
Carrying out specific procedures, e.g. performing operations and specialist investigations
Making notes and preparing paperwork, both as a legal record of treatment and for the benefit of other healthcare professionals
Working with other doctors as part of a team, either in the same department or within other specialties
Liaising with other medical and non-medical staff in the hospital to ensure quality treatment; promoting health education
Undertaking managerial responsibilities such as planning the workload and staffing of the department, especially at more senior levels
Teaching junior doctors and medical students, as well as auditing and research.

Position 2: Nurses

Location: Ondo State - Nigeria.

Duties/Responsibilities:
Observing and reporting on patient's condition
Providing nursing care, e.g. preparing for operation
Recording pulse and temperature
Administering drugs and other medicines.
Assisting with tests and evaluations
Providing support to patients and relatives
Liaising with Hospitals on Healthcare related matters

Method of Application:
All potential job applicants should click on link attached below to Apply:

Bradfield Consulting Job Application Link

Application Deadline: Not Specified [Apply Speedily].

HWN........a division of Tripple World Africa Network!
: 2015-09-30 | : 822
---