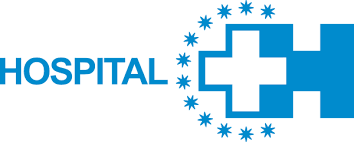 King Solomon Hospital situated in Lagos state - Nigeria is currently recruiting to fill the following position:

Position: Registered Nurses

Job Description:
Promotes and restores patients health by completing the nursing process Collaborating with physicians and multidisciplinary team members
Providing physical and psychological support to patients, friends, and families
Supervising assigned team members.

Duties/Responsibilities:
Identifies patient care requirements by establishing personal rapport with potential and actual patients and other persons in a position to understand care requirements.
Establishes a compassionate environment by providing emotional, psychological, and spiritual support to patients, friends, and families.
Promotes patient's independence by establishing patient care goals; teaching patient, friends, and family to understand condition, medications, and self-care skills; answering questions.
Resolves patient problems and needs by utilizing multidisciplinary team strategies.
Maintains safe and clean working environment by complying with procedures, rules, and regulations; calling for assistance from health care support personnel.
Protects patients and employees by adhering to infection-control policies and protocols, medication administration and storage procedures, and controlled substance regulations.
Maintains continuity among nursing teams by documenting and communicating actions, irregularities, and continuing needs.
Maintains patient confidence and protects operations by keeping information confidential. title: nurse, registered
Contributes to team effort by accomplishing related results as needed.

Qualifications/Requirements:
Must be a Registered Nurse with license
Single qualification preferred
Female Only
Clinical Skills
Bedside Manner
Infection Control
Nursing Skills
Health Promotion and Maintenance

Method of Application:
All potential job applicants should Apply in person by submitting their CVs and credentials at:

King Solomon hospital.
4b, Bola Street, Anthony,
Lagos State, Nigeria.

Application Deadline: 15th January, 2016

HWN..........a division of Tripple World Africa Network!
: 2016-01-15 | : 1291
---