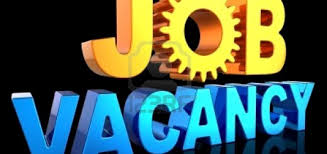 A Wellness & Aesthetic Centre situated in Lekki, Lagos State - Nigeria is currently recruiting to fill the following position:

Position: Staff Nurse.

Qualifications/Requirements:
Must have valid RN license
Must not be older than 27 years of age
Must be Female
Applicants must have an interest in Medical Aesthetics
Advising Clients on best course to achieving required results pertaining client's .
Must be able to speak proper English and have good customer service skills
Ability to learn and operate machines
Ability to accurately obtain and document client details
Must have exceptional analytical thinking skills

Method of Application:
All potential job applicants should send their CVs and applications to:

wellnesscentre.ng@gmail.com

NB: Only shortlisted candidates will be contacted.

Application Deadline: 19th January, 2016

HWN..........a division of Tripple World Africa Network!
: 2016-01-19 | : 775
---