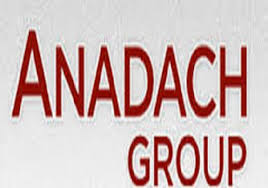 Anadach Group on behalf of its client, a growing hospital system in Warri and Benin that places strong emphasis on the delivery of high quality patient-centered healthcare is currently recruiting to fill the following positions:

Position 1: Chief Nursing Officer (CNO)

Location: Warri South in Delta State - Nigeria.

Job Code: W 016

Job Description:
The CNO is responsible for directing, planning, coordinating and supervising the nurses and the effective and efficient use of health and medical related services for the Hospital.

Key Result Areas (KRA)
The key result areas of this role are:
Managerial Functions
Staffing Functions
Financial Functions
Patient Care
Health & Safety

Qualifications/Requirements:
Minimum academic qualification of a Master's Degree (M.Sc) in Nursing or any related science degree.
8 to 10 years relevant work experience in the health sector.
Registration with the National Association of Nurses and Midwifery of Nigeria, or licensed to practice in their current country and able to register in Nigeria.
Knowledge of the Microsoft office package.
Outstanding communication (oral and written), interpersonal and people management skills.
Possess high degree of accuracy and attention to details.
Knowledge of Nurse Practice Act.
Knowledge of safety and injection control practices.

Position 2: Intensivist

Location; Warri, Delta State, Nigeria

Job Code: W 015

Job Description:
Emergency Medicine Physician or Anesthesiologist with Strong skills in Intensive/ Critical Care to lead development of Intensive Care Unit

Qualifications/Requirements:
A medical degree ( MBBS, MD or equivalent)
Qualification as an Anesthesiologist (FWACS, FRCS, US BC/BE or equivalent) or Physician (FWACP, FRCP, or US equivalent) with special interest in Intensive/ Critical Care
Advance Training in Intensive/Critical Care Medicine will be a significant advantage.
A minimum of 4 years experience
Key competencies and attributes:
Excellent surgical and clinical skills and ability to show empathy
Strong team player with proven organizational and administrative skills
Strong Leadership skills to ensure development of world class ICU and motivate staff towards goal
Ability to adjust to practice in a dynamic environment and practice in a computerized environment

Compensation:
Competitive salaries and excellent benefits including:
Competitive salary with productivity incentives
Health insurance
Pension Plans
Annual CME allowance
Potential for relocation assistance
Opportunities future partnership
Stability in an organization with more than 30 years of healthcare industry experience and has an excellent clinical reputation in the region
Opportunities to participate alongside other physicians in quality improvement initiatives and be a key member of a growing hospital system

Method of Application:
All potential job applicants should send a cover letter (quoting reference number/job vacancy) and a CV to:

bshonowo@anadach.com

NB:
Submit CVs and applications as soon as possible.
Candidates will be assessed on a rolling basis until the positions are filled.

Application Deadline: 31st March, 2016

HWN.........a division of Tripple World Africa Network!
: 2016-03-31 | : 843
---