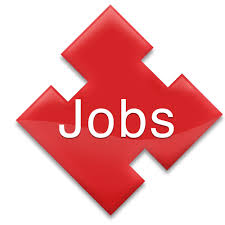 Kampala International University (KIU) is a private University chartered by the Republic of Uganda. It is a member of the Association of Commonwealth Universities, the Association of African Universities as well as the Interuniversity Council of East Africa. KIU is also a vastregional institution with two campuses in Uganda, a constituent College in Dares Salaam, Tanzania, and a campus in Nairobi Kenya.

The University's renowned medical school offers a variety of programmes in the health sciences. Programmes in other fields cover a wide range including Science and Technology, Engineering, Management, Humanities, Education and Laws.

Kampala International University is currently recruiting to fill the following position:

Position: Senior Lecturers - Health Sciences

Duties/Responsibilities:
To supervise, monitor and support Masters and PhD students to timely completion.
To teach assigned courses and supervise post graduate and undergraduate students.
Conduct research and participate in the University's community outreach initiatives
Competent candidates may be assigned additional administrative responsibilities.

Qualifications/Requirements:
PhD in Human Anatomy
PhD in Biochemistry
PhD n Physiology
PhD in Pharmacy
PhD in Microbiology

Salary/Remuneration:
Attractive net pay, housing and utilities, (and air tickets for foreign employees and spouse) will be provided.

Method of Application:
All potential job applicants should send their detailed CVs to the underlisted email addresses:

chairman@kiu.ac.ug

yahyadiin@yahoo.com

hr@kiu.ac.ug

Tel: +256776671001 for any inquiries.

Website: www.kiu.ac.ug

Application Deadline: 14th May, 2015

HWN...........a division of Tripple World Africa Network!
: 2015-05-14 | : 669
---