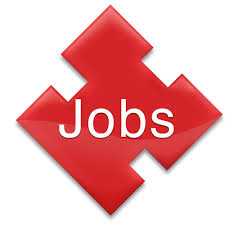 Meadow Hall (M-hall) is in its Thirteenth year of inception, and provides education for children from the ages of 18 months to 16 years in a professional atmosphere with strong moral code and values. It is the mission of the school to provide every child of Meadow Hall with excellent and wholesome education.

The school is dedicated to encouraging each individual to achieve their best within the caring family environment and seeks highly qualified teachers with relevant experience (i.e. preparing students for IGCSE, Checkpoint and WAEC examinations) to fill this position

Meadow Hall (M-hall) is currently recruiting to fill the following position:

Position: Laboratory Technician

Duties/Responsibilities:
Collect blood or tissue samples from patients, observing principles of asepsis to obtain blood sample.
Maintaining and updating professional knowledge and taking responsibility for continuing professional development (CPD).
Perform all tasks, duties and tests related to laboratory services assigned by the lab Scientist
Process specimens utilizing protocols and technical knowledge

Qualifications/Requirements:
Have appropriate qualifications to support their application
Registered with the TRCN
Good knowledge of laboratory equipments
We are looking for applicants who:
Have excellent interpersonal skills
Have excellent organisational skills
Have at least 3 years experience in teaching
Have adequate ICT skills
Good spoken English is essential for all applicants.

Method of Application:
All potential job applicants should submit their CV, application letter with at least two references to:

The Head of Administration,

Via E-mail Address Stated Below:

admin@meadowhallschool.org

Application Deadline: Not Specified [Apply Speedily]

HWN............a division of Tripple World Africa Network!
: 2015-05-30 | : 901
---