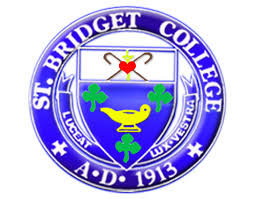 St. Bridget's Schools - St. Bridget's College came into existence as a fully boarding and co-educational institution with eighty-eight students. It is located in a very serene and rural Community of Ayaba Umueze.

The foundation of our Chapel of Faith was also laid by the Rt. Rev Dr. James Ukaegbu of the Presbyterian Church.

The St. Bridget's Schools (St. Bridget's College) is currently recruiting to fill the following position:

Position: Medical Director (MD).

Location: Aba in Abia State - Nigeria.

Job Description:
The Medical Director will be primarily responsible for providing medical care for students, staff, and faculty members of the institution.

Duties/Responsibilities:
Duties will include but are not limited to the following:
Prescribe or provide treatment, therapy, medication, vaccination, and other specialized medical care to treat and prevent illnesses, injuries, etc.
Perform, interpret, and analyze records and reports to diagnose patients.
Explain procedures and discuss test results or treatments with patients.
Provide counsel concerning diet, activity, hygiene, and disease prevention.
Coordinate work with nurses, social workers, rehabilitation therapists, pharmacists, psychologists, and other health care providers. Monitor patients' conditions and progress and reevaluate treatments as necessary.
Perform other duties as assigned.

Qualifications/Requirements:
Doctoral Degree in Medicine or related field.
Minimum 7 years of demonstrated success as a medical physician or equivalent.

Method of Application:
All potential job applicants should click on link attached below to Apply:

http://st-bridgets.org/index.php/useful-links/jobs/posting/57/art-director

Alternatively Send CVs with Cover Letter To Email Address Stated Below:

jobs@st-bridgets.org

NB:
Applicants MUST include a cover letter in their application addressing the following:
A discussion of why you believe this is a good fit for you.
A discussion of your experiences and how you think this will fit into this role.
Resumes that are received without an attached cover letter will not be reviewed.

Further inquires: inquiries@st-bridgets.org

Application Deadline: 27th October, 2016.

HWN.........a division of Tripple World Africa Network!
: 2016-10-27 | : 823
---