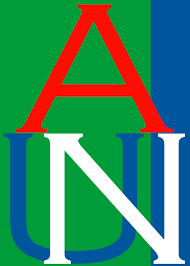 American University of Nigeria (AUN) was established in 2003. The institution was conceived as Africa's first Development University. Its mission is to pioneer service learning and build leaders who will be prepared to tackle societal concerns. Located in Yola, Adamawa State, the University is a world-class career-oriented institution mission to be an agent of change in the development of the region. AUN has a strong commitment to providing the skills and the leadership essential to solving the continent's critical social and economic problems.

American University of Nigeria (AUN) is currently recruiting to fill the following position:

Position: Pediatric Nurse

Location: Yola in Adamawa State - Nigeria.

Department: Abti Academy

Description:
This position is local position and opens to indigenous and/or legal residents of Nigeria.

Job Description:
The Pediatric Nurse is charged with the responsibility of providing health and medical care for students at Abti Academy.
The nurse will provide expert care to the students while working with parents, teachers and the In-charge Nurse for information, direction and assistance in line with stipulated policy
and procedures.

Qualifications/Requirements:
Nursing Certificate
Valid License to practice/Nursing registration
Two (2) to four (4) years of direct work experience.
Basic Nursing Ethic
Ability to undertake self-directed tasks when necessary.
Flexible with time.
Ability to learn
Attention to detail.
Capacity to prioritize by assessing situations to determine urgency.
Other Requirements, Abilities for the position:
Skill in developing and maintaining effective working relationships.
Ability to maintain a high level of accuracy and confidentiality.
Knowledge of and ability to apply professional medical principles, procedures, and techniques
Knowledge of pharmacological agents used in the treatment of pediatrics
Effective verbal and written communication skills along with proper telephone etiquette
Tactfulness and professionalism

Salary/Benefits:
Remuneration and benefits are commensurate with experience and job classification as approved by the University.

Method of Application:
All potential job applicants should send their resumes, cover letters and references to:

recruitment@aun.edu.ng

NB:
The position being applied for should be the subject of email.
Only shortlisted candidates will be contacted.

Application Deadline: 13th December, 2015

HWN............a division of Tripple World Africa Network!
: 2015-12-13 | : 767
---