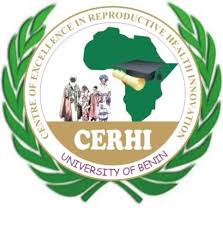 The Centre of Excellence in Reproductive Health Innovation (CERHI) is a World Bank supported programme at the University of Benin aimed at building capacity within West and Central Africa's tertiary educational system for implementing high quality training and applied research for reproductive health professions to tackle policies and programmes for reducing the region's high burden of fertility, unsafe abortion, maternal mortality and HIV/AIDS. This programme is being implemented by the University of Benin in collaboration with partner institutions: the University of Ibadan, the Nigerian Institute of Medical Research (NIMFR), the University of Ghana, the University of Cotonou (Republic of Benin), the University of Medical Sciences, Ondo State, Ahmadu Bello University, Zaria, the University of Niger, Harvard School of Public Health, Queen's University, Belfast, the University of Alabama, the University of Maryland and the University of Toronto.

The Centre requires the services of a professional, skilled and dynamic Desk Officer to manage its day-to-day activities, to build multi-sector stakeholders and partners for the Centre, and to mobilize additional resources needed to sustain its achievements overtime.

Position: Desk Officer

Location: Benin City in Edo state - Nigeria.

Duties/Responsibilities:
The Desk Officer will manage the Centre on a daily basis under the supervision of the Centre Leader and Co-Centre Leaders. S/he will be responsible for liaising with the University ()n the project and will coordinate the activities of all Faculties, Departments and Units of the University working on the project. S/he will manage the project office and prepare periodic project reports to be submitted to various stakeholders under the supervision of the Centre Leader and Co-Centre Leader.

Qualifications/Requirements:
Bachelors (Masters preferred) in the Sciences. art or public health with demonstrated evidence that the candidate is conversant with the needs of postgraduate Education. Experience in marketing, public relations and non-profit organizations would be an advantage. A minimum of at least, 3 years in project development and management, strategic fund­ raising, and successful proposal development, especially within higher educational system will be crucial. Experience in using the web and/or social media and skills in advanced computing will be necessary.
The candidate must also possess a record of good health.

Terms of Contract/Remuneration/Salary:
This is negotiable and shall be on a two-yearly renewable contract basis. Salary and emoluments are similar to those on contract at the senior non­ academic level in the Nigerian University system.

Method of Application:
All potential job applicants should submit 10 (Ten) copies of their application and Curriculum Vitae accompanied with photocopies of their certificates and relevant credentials.

Detailed Curriculum Vitae should include the following:
Full Names, Date of Birth, Permanent Home Address and other contact details, Nationality, Marital Status, Educational Institutions attended with dates, Academic/Professional Qualifications (include dates and granting bodies), list of previous experiences in project management, statement of experience including full details of current and former employers with current salary, other activities outside current employment and names and addresses of three (3) referees.

Applicants should request their referees to forward confidentjal reports on their behalf to reach the Registrar on or before the date of interview.

All applications should be forwarded in properly sealed envelopes marked "CERHI Desk Officer" on top left corner and addressed to:

The Registrar,
University of Benin,
Edo State, Nigeria.

Application Deadline: 10th April, 2016

Signed:
Mrs. O.A Oshodin.
[Registrar].

HWN..........a division of Tripple World Africa Network!

: 2016-04-10 | : 1378
---