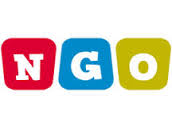 Tobechi Onyeka Foundation Africa (TOF Africa) – is a human network consisting of small teams of people who share access to education, technology, and social support as members work together to prevent and manage a deadly disease. Built on social relationships and social capital rather than bricks and mortar, TOF puts the power of health directly into the hands of the people who need it most.

TOF works with local partners and experts to address a widespread and debilitating disease in the affected community. Through a series of community-based workshops with trained facilitators, each unit is equipped with practical skills and a system of reliable support needed
to transform the social and economic determinants of these deadly diseases in their own networks of family, friends and communities. Throughout the training process,

TOF creates a robust information dissemination system that can be readily tapped by local and international organizations to effectively coordinate successive trainings and build local capacity. Far from a vertical intervention for a single disease, the TOF strategy facilitates a
broad community-level transformation by reinforcing the social infrastructure so that it is able to support an expanding range of health campaigns within marginalized populations.

Tobechi Onyeka Foundation Africa (TOF Africa) is currently recruiting to fill the following position:

Position: Medical Advisor

Locations: Abia, Abuja, Adamawa, Akwa Ibom, Anambra, Bauchi, Bayelsa, Benue, Borno, Cross River,Delta, Ebonyi, Edo, Ekiti, Enugu, Gombe, Imo, Jigawa, Kaduna, Kano, Katsina, Kebbi, Kogi, Kwara, Lagos, Nassarawa, Niger,Ogun, Ondo, Osun, Oyo, Plateau, Rivers, Sokoto, Taraba, Yobe, Zamfara States - Nigeria.

Qualifications/Requirements:
Medical officers must have at least a board certified MBBS with a keen interest in Nutrition and wellness
Proficiency in computer and experience in research and teaching will be an advantage.
Candidate must be highly creative and able to work in a Pre-hospital
environment.
Consultants in Public Health, Family Medicine and Internal Medicine.
Must have at least one year post graduate qualification, administrative
capability is an advantage.
Candidate is expected to work from anywhere in Nigeria with an internet
enabled laptop.

Method of Application:
All potential job applicants should send their detailed CVs to:

jobs@tof.org.ng

Application Deadline: 30th April, 2015

HWN...........a division of Tripple World Africa Network!
: 2015-04-30 | : 1039
---