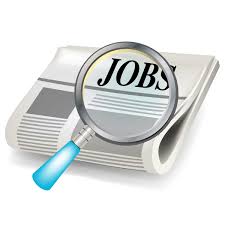 DKT INTERNATIONAL is a not-for-profit organization whose core mission is the provision of safe and affordable options for family planning and HIV prevention. DKT INTERNATIONAL is one of the largest private providers of family planning and reproductive health products and services in the developing world.

DKT INTERNATIONAL NIGERIA is currently recruiting to fill the following position:

Position: Community Health Extension Workers (CHEWs)

Locations: Lagos, Ogun, Osun, Kwara, Oyo, Ekiti, Ondo States - Nigeria.

Description:
DKT NIGERIA is set to recruit CHEWs for community based distribution and sales. We have a challenging and inspirational mission to improve the family planning and HIV/AIDS prevention in Nigeria through social marketing and promotion/distribution of our products.
We are looking for smart, mobile, dynamic and committed female individuals to fill this position which will be located in communities within the following states: Lagos, Ogun, Osun, Kwara, Oyo, Ekiti and Ondo

Duties/Responsibilities:
Community based distribution of family planning / contraceptive services and products.
Visiting homes, businesses and markets within the communities and administering Sayana Press injectable contraceptives to the women.
Counselling on family planning to women resident in the communities and providing the appropriate contraceptive method.
Selling DKT basket of products including Fiesta and Kiss condoms, Postpill and Levofem to women within the community.

Qualifications/Requirements:
Applicants must possess CHEWs certificate and be registered with relevant regulatory body in Nigeria.
FEMALE applicants should only apply.
Applicants must possess 2-3 years work experience.
Applicants reside in a community within one of the specific states listed above.
Excellent communication skills.
Applicants must be able to maintain the confidentiality of information about clients, staff and DKT health service business.
Must be capable, energetic and mobile.
The position reports to the Medical Representative covering the state.


NB: Registered Nurses and Registered Midwives are also encouraged to apply.


Method of Application:
All potential job applicants should send their CVs and applications to:

The Director.
Grace House, 2 Iwaya Road,
Onike – Yaba, Lagos State,
Nigeria.

E-mail: dimos@dktinternational.org

Application Deadline: 3rd July, 2015

HWN..........a division of Tripple World Africa Network!
: 2015-07-03 | : 1130
---