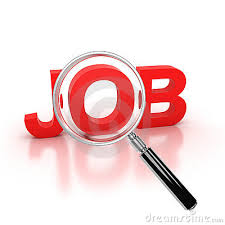 The Maternal and Child Survival Program (MCSP) is a global, USAID Cooperative Agreement operating in 24 high priority countries to introduce and support high-impact health interventions with the ultimate goal of ending preventable child and maternal deaths within a generation. The Program is focused on ensuring that all women, newborns and children most in need have equitable access to quality health care services to save lives.USAID's MCSP supports programming in maternal, newborn and child health, immunization, family planning and reproductive health, nutrition, health systems strengthening, water/sanitation/hygiene, malaria, prevention of mother- to-child transmission of HN, and pediatric HIV care and treatment. USAIO's MCSP engages
governments, pohcvmakers, private sector leaders, health care providers, civil society, faith-based organizations and communities in adopting" and accelerating proven approaches to address the major causes of maternal, newborn and child mortality such as postpartum hemorrhage, birth asphyxia and diarrhea, respectively, and improve the quality of health services, from household to hospital.

Position: MCSP Gender Consultant

Summary:
Nigeria's MCSP program aims to reduce child and maternal mortality through increased coverage and utilization of high-impact low cost reproductive, maternal, newborn, and child health (RMNCH) interventions and innovative new approaches and to strengthen the capacity of the Ministry of Health (MOH) to manage and scale up high-impact RMNCH interventions.

Job Description:
USAID's Maternal and Child Survival Program in Nigeria is hiring a Gender Consultant for programs seeking to strengthen health systems, services and uptake of reproductive, maternal, newborn and child health (RMNCH). The position is focused on building the capacity of staff and healthcare providers on gender issues related to uptake of health services, especially, gender differentials in accessing care, respectful care, gender-based violence, male norms and involvement, and fees. Serves across Nigeria Country Office RMNCH programs.

Duties/Responsibilities:
Conduct a gender assessment on clients' experiences of RMNCH health services and gender issues. Involves one-en-one interviews and focus group discussions with clients and providers, data collection and interpretation
Conduct ongoing trainings for health care providers to build capacity on respectful maternity care, gender sensitive health service delivery, gender-based violence and engaging men in health.
Work with teams to strengthen gender components of training and job aids for and by community health workers.
Mentor and work with Jhpiego Nigeria's staff to build their gender capacity
Liaise with Government of Nigeria and partners to ensure that above activities are coordinated with other efforts to address gender in the context of health programming.
Collaborate with M&E team to ensure MCSP meet the reporting requirements and data collection at health facilities as needed

Qualifications/Requirements:
Essential:
Masters degree in Public Health, Social Sciences, Development Studies or demonstrated equivalent through experience.
Minimum 2 years experience providing technical advice on gender equality in programming.
Minimum 4 years program experience in public health and/or international development, preferably promoting gender equality.
Strong analytical skills, especially for conducting gender analyses.
Strong technical capacity and practical experience in designing and implementing gender sensitive development programs.
A good knowledge of gender and global health issues, RMNCH service delivery, preferably with understanding of USAID's approach to gender equality.
Proven experience in developing, implementing, monitoring and evaluating advocacy/gender projects and programs.
Excellent skills in training, group facilitation, capaCity-building, qualitative and quantitative research, data analysis
Knowledge of participatory approaches to development.
Strong writing skills, both for technical and program reports.
Strong interpersonal skills, ability to work well in cross-cultural teams and to meet strict deadlines. .
Fluent in English (written and oral communication).
Desirable:
Knowledge and working. within Ministry of Health and Social Welfare systems and facilities.
Clinical skills and training.
Experience working with nurses, midwives and other health care providers.
This is a part-time position (20 hours per week) for a duration of 9 months.
The consultant must be based in Nigeria

Method of Application:
All potential job applicants should please email their CVs, cover letters and daily rate to:

jhunigeriaproject@yahoo.com

NB: Quote MCSP Gender Consultant in the subject line of email.

Application Deadline: 27th July, 2015.

HWN..........a division of Tripple World Africa Network!
: 2015-07-27 | : 932
---