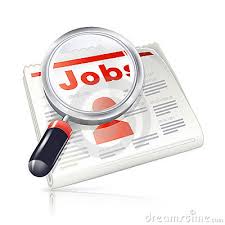 Family Health International 360 (FHI 360) is a nonprofit human development organization dedicated to improving lives in lasting ways by advancing integrated, locally driven solutions. Our staff includes experts in health, education, nutrition, environment, economic development, civil society, gender, youth, research and technology — creating a unique mix of capabilities to address today's interrelated development challenges. FHI 360 serves more than 70 countries and all U.S. states and territories.

Family Health International 360 (FHI 360) is currently recruiting to fill the following positions:

Position 1: Early Warning and Response Advisor

Position 2: Technical Officer - Mitigation

Position 3: Technical Officer - RMNCH

Position 4: Senior Technical Officer-Monitoring & Evaluation

Position 5: Monitoring and Evaluation Specialist

Position 6: Project Director

Salary/Remuneration:
We offer competitive compensation and an outstanding benefit package.

Method of Application:
All potential job applicants should click on link attached below to Apply:

APPLY ONLINE NOW

NB:
Job location for all positions is in Abuja, Nigeria.
FHI 360 is an equal opportunity and affirmative action employer. FHI 360 is committed to providing equal employment opportunity without regard to race, color, religion, sex, gender identity, sexual orientation, national or ethnic origin, age, disability or status as a veteran with respect to policies, programs, or activities.

Application Deadline: Not Specified [Apply Speedily]

HWN...........a division of Tripple World Africa Network!
: 2015-06-30 | : 3375
---