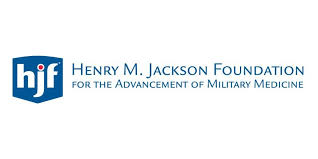 Henry M. Jackson Foundation for the Advancement of Military Medicine, Inc. (HJF) is a global organization dedicated to advancing military medical research. We serve military, medical, academic and government clients by administering, managing and supporting preeminent scientific programs that benefit members of the armed forces and civilians alike.
Henry M. Jackson Foundation for the Advancement of Military Medicine, Inc. (HJF) is currently recruiting to fill the following position:

Position: Director of Research - Nigeria for the HIV Research Program (MHRP).

Job ID: 210874

Location: Abuja, Nigeria

Full/Part Time: Full-Time

Regular/Temporary: Regular

Description:
The Henry M. Jackson Foundation for the Advancement of Military Medicine, Inc. (HJF) is seeking a Director of Research - Nigeria for the HIV Research Program (MHRP) located in Abuja, Nigeria. HJF provides scientific, technical and programmatic support services to MHRP.

Duties/Responsibilities:
Supports the US Military HIV Research Program (MHRP) in carrying out research related to HIV/AIDS and other emerging infectious diseases.
Provides strategic direction for MHRP research activities in Nigeria and West Africa to include development of a research plan for WRP-N.
Directs and manages the development of research based activities at Walter Reed Program - Nigeria facilities.
Provide leadership and mentor Nigerian and West African staff in design, development and conduct of scientific research protocols under all applicable host and international regulatory standards.
Develops research proposals, budgets and identifies funding resources to meet the research plan.
Evaluates potential research expansion sites in Nigeria and West Africa, with other team members
Acts as a coordinator and point of contact for current research protocols, both within the program and for externally funded protocols.
Accountable for overall program and individual research project progress consistent with all applicable regulatory requirements and development of corrective actions as needed.
Offers expertise and mentoring to other potential academic and USG funded partners.
Prepares and/or directs the timely, accurate and complete progress reporting to funders and Army chain of command, scientific reports, posters, presentation and manuscripts for submission to scientific journals.
Works within country USG committees, providing support and undertaking assigned tasks as needed as part of the overall MHRP Research effort.
Represents DoD interests in expansion of HIV/AIDS and emerging infectious diseases research activities in Nigeria and leveraging of relevant areas of DoD expertise to assist other USG and DoD efforts.
Provides collaborative assistance to other program personnel and research scientists that require the incumbent's expertise.
May require up to 20% travel to other sites in Africa and the United States.
Other duties as assigned.

Qualifications/Requirements:
M.D. or equivalent Degree.
Minimum Experience: 6 - 10 years experience in medical research.
Physical Capabilities: The incumbent will be expected to relocate to Abuja, Nigeria and able to tolerate intercontinental travel to the United States and to other sites in Africa and Asia.
Required Licenses, Certification or Registration: Licensure to practice medicine.
Supervisory Responsibilities/Controls: May supervise technical and scientific staff.
Work Environment: Laboratory, clinic and office environment.
Knowledge and experience regarding implementation of clinical research protocols in resource limited settings.
Knowledge of Good Clinical Practices and human subjects protection in the conduct of medical research.
Basic understanding of good clinical laboratory science, quality management systems and standards for accreditation.
Research management experience and training in international settings.
Ability to communicate effectively to include excellent verbal, written and interpersonal skills.
Ability to work independently and supervise others.
Ability to oversee and troubleshoot research procedures in clinical and laboratory settings.
Track record of publishing research manuscripts in peer-reviewed scientific/clinical/ public health journals and experience securing funding through grants or cooperative agreements for research activities.

Method of Application:
All potential job applicants should should click on link attached below to Apply:

Henry M. Jackson Foundation for the Advancement of Military Medicine, Inc. (HJF) Job Application Link

Application Deadline: 12th November, 2015

HWN..........a division of Tripple World Africa Network!
: 2015-11-12 | : 1138
---