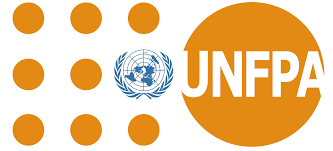 UNFPA is currently recruiting to fill the following position:

Position: Technical Specialist, Midwifery

Level: P-3

Contract Type: Temporary Appointment

Duty station: New York, U.S.

Region: HQ in North America & Western Europe

Job ID: 2787

Position Summary:
The Technical Specialist will be located in the Sexual and Reproductive Branch (SRHB) of the Technical Division of UNFPA. She will directly report to the Senior Technical Advisor on Midwifery and Human Resources for Health and will form part of the core Maternal Health Thematic Fund (MHTF) team.

Job Description:
The Technical Specialist supports partnerships, technical inputs, advocacy and coordination for the implementation of the UNFPA Global Midwifery Programme.

The Midwifery programme is a key component of the Maternal Health Thematic Fund, UNFPA's 2014-17 Strategic Plan and the UN Secretary General's Global Strategy for Women's and Children's Health. Launched in 2008, the midwifery programme has rapidly expanded to over 40+ countries under the MHTF alone, with an additional 15 countries also seeking support towards midwifery as part of regular country programme and other H4+ initiatives.

To further accelerate progress in meeting national goals, the incumbent will assist and support the Senior Advisor in the overall coordination and strengthening of the global midwifery programme. S/he will ensure monitoring and high quality reporting and contribute to knowledge sharing, knowledge generation while promoting effective communications and advocacy around midwifery. In addition s/he will support the Midwifery and FGM global initiative, the human resources for health component of the World Bank/UNFPA Sahel Project; and the scale-up of the UNFPA/Intel eLearning programme. The specific tasks that the incumbent is expected to perform are detailed below.

Qualifications/Requirements:
Advanced university degree in midwifery, public health, and/or other sciences or social sciences field
5 years of relevant experience in SRH and maternal health
Experience in planning, programming, implementing midwifery programmes.
Strong verbal and written communication skills in English. Knowledge of additional UN language is an asset
Proficiency in current office software applications
Strong proficiency in English with excellent writing skills.

Method of Application:
All potential job applicants should click on link attached below to Apply:

UNFPA - Technical Specialist, Midwifery Job Application Link

Application Deadline: 7th October, 2015 [5:00pm, New York Time].

HWN..........a division of Tripple World Africa Network!
: 2015-10-07 | : 706
---