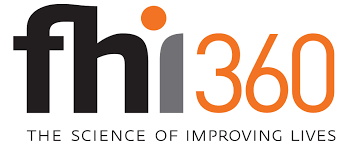 FHI 360 is a nonprofit human development organization dedicated to improving lives in lasting ways by advancing integrated, locally driven solutions. Our staff includes experts in Health, Education, Nutrition, Environment, Economic Development. Civil SOciety. Gender, Youth, Research and Technology- creating a unique mix of capabilities to address today's interrelated development challenges. FHI 360 serves more than 60 countries, all 50 U.S. states and all U.S. territories.

FHI 360 is currently recruiting to fill the following position:

Position: Vector Control Advisors

Location: Abuja, Nigeria.

Contract Type: Full Term

Project: MAPS

Job Description:
The Vector Control Advisor will support all aspects of malaria vector control within the project including the development, design and implementation of large-scale long-lasting insecticidal treated net distribution campaigns as well as the review of policies and strategies for malaria prevention in general as applicable. Indoor residual spraying (IRS) is not mdicated for this project but at the moment but development, design and implementation of this intervention would be a responsibility of this position should it be asked for in the solicitation. The Vector control Advisor will work to support all malaria prevention efforts of the Nigeria Natronal Malaria Elimination Program (NMEP) at all levels ­ Federal, State. Local Government and Wards. S/he will provide high quality technical support to the NMEP and State malaria programs in all component of malaria prevention: slhe Will provide technical support to the NMEP for LUN mass campaigns. Working with the Capacity Building Advisor, slhe will implement training program to develop the technical capacity of the NMEP and State implementers on malaria prevention using different approaches and to various target groups; such as using NetCALC to guide implementation in various states. S/he will contribute to the development and review of vector control strategies and approaches; s/he will provide leadership in entomological and vector control related operational studies; slhe will spear-head the development and implementation of innovative strategies for improving coverage of and access to effective malaria prevention interventions; s/he will provide leadership in efforts to maintain appropriate coverage of vector control nterventions, including developing strategies for better geographic targeting: s/he will assist the NMEP develop guidelines. standard operating procedures and data collection tools for vector biology and control related interventions; working with the Director! Senior Advisor, M&E participate in data management, data analysis, and writing of reports and scientific manuscripts. Perform other duties as required

Qualifications/Requirements:
A post-graduate degree or a postgraduate qualification in Medical Entomology.
Over 5-7 years field experience in planning and implementation of malaria prevention and control, especially LUNs programs.
Experience in managing or supporting multi-country, multi-State health programs.
Substantial experience in designing, implementing and managing operational research projects and in data analysis and writing scientific publications.
Excellent written and oral communication and interpersonal skills.
Ability to collaborate with a range of partners.
Previous managerial experience is essential; ability to work independently to assess priorities and manage daily coordination of details with minimal supervision.
Proven experience in project development, planning and facilitatinq technical training.
Familiarity with Nigerian public sector health system, NGOs. CBOs is required.
Working knowledge of USAID or familiarity with USAID rules and requirement is required.
Excellent oral/written communication skills in English' and one or more additional languages a plus.
Demonstrated interpersonal and negotiation skills and experience working in collaboration with partners, donors and NGOs.
Ability and willingness to travel.

Salary/Remuneration:
FHI 360 has a competitive compensation package.

Method of Application:
All potential job applicants should register online and submit CV/resume via link attached below:

www.fhi360.org/careers

NB: Availability of the position is contingent upon funding and approval of Key personnel.
FHI 360 is an Equal Opportunity Employer.
FHI 360 does not charge candidates a fee for a test or interview.

Application Deadline: 6th December, 2015.

HWN..........a division of Tripple World Africa Network!
: 2015-12-06 | : 823
---