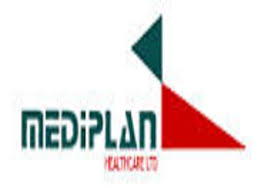 Mediplan Healthcare Ltd, a reputable health maintenance organisation (HMO) is currently recruiting to fill the following position:

Position: Medical Doctors

Location: Lagos and Oyo States - Nigeria.

Job Description:
Prompt submission of monthly capitation.
Appropriate adjudication, negotiation of claims.
Timely treatment of pre-authorization requests and codes.
Sufficient and effective deployment of monitoring/quality assurance tools
Effective provider visitation and proper reporting of visits and Quality.
Assurance tools utilized in weekly report.

Qualifications/Requirements:
MBBS, MBA.
Strong knowledge of the HMO industry
Must have excellent computer skills (MS Office) and the ability to learn new systems/programs quickly!
Strong analytical, investigative and organizational skills.
Excellent verbal and written communication skills.
Strong attention to detail
Must be able to work sometimes long hours during the busy periods
Ability to prioritize, handle pressure & responsibility, and work within deadlines strongly emphasized.
Able to write and submit report as at when due.
Effective knowledge of HMO marketing/business development.
Effective use of computer to analyze report and submit reports.

Method of Application:
All potential job applicants are expected to make the position applied for, the subject of the e-mail. For example: "Application for the Post of "Medical Doctor".

Current curriculum vitae (CV), applications and credentials attached must be submitted electronically and should reach the company on or before the application deadline via the email stated below:

career@mediplanhealthcare.com

Also Send A Duplicate Copy:

wole@mediplanhealthcare.com

NB: All applications that do not follow the above specified conditions will not be treated.

Application Deadline: 10th November, 2015.

HWN.........a division of Tripple World Africa Network!
: 2015-11-10 | : 894
---