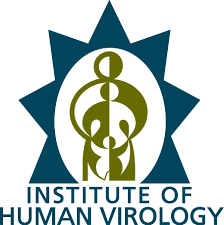 The Institute of Human Virology (IHVN) is a leading and reputable indigenous non-governmental organization implementing comprehensive HIV/AIDS prevention, care and treatment, Multi-Drug Resistant TB, Malaria and Research Programs, in partnership with the different tiers of the Government of Nigeria, health facilities and community based organizations. As a Principal Recipient in the Global Fund New Funding Model Drug-Resistant Tuberculosis (DR-TB) Grant, we IHVN is currently recruiting to fill the following position:

Position: Program Manager, DR-TB/TB-HIV.

Location: Abuja (Central).

Duties/Responsibilities:
S/he has responsibility for managing the planning, implementation and reporting of all IHVN DR-TB and TB-HIV activities centrally and across all the Implementing States, ensuring that program targets are achieved within defined timelines, as outlined in the work-plan and within donor and organizational policies and procedures.

Develop program documents, including but not limited to proposals, work plans, and technical briefs for IHVN management, CCM Nigeria, The Global Fund, and other key stakeholders
Coordinate the planning and implementation of all DR-TB and TB-HIV program activities by technical teams at Central and State levels, according to approved work plans and within the stipulated timelines and budget limitations
Manage disbursement requests from Sub-Recipients and other partners, program budgets, tracking of financial and material resources at all levels, funds reallocation and reprogramming requests, according to the policies and guidelines of GF and IHVN
Serve as a Liaison Officer between IHVN and other partners
Represent IHVN in relevant meetings with NTBLCP, Other Sub-Recipients and Implementing Partners, development partners and other stakeholders at the National level and ensure appropriate IHVN representation in various DR-TB and TB-HIV technical working groups
Ensure all members of the DR-TB team understand program priorities and promote buy-in from team members
Provide technical support to IHVN State offices on the implementation of State work plans and other activities at the State level
Organize and participate actively in oversight, monitoring and hands on mentoring of Sub-Recipients, State and facilities' staff on key deliverables and monitor State level performance on allocated targets
Organize and oversee GF DR-TB program review meetings
Ensure that all required reports (Program, M&E, Finance, logistics, etc.) are prepared and submitted to various stakeholders within the expected time frame
Collaborate with the Finance Team to review actual financial performance against the budget, and explain variances on a monthly basis
Coordinate and participate actively in the planning, organizing, conducting, facilitating and evaluation of capacity building activities for IHVN staff and health care providers of implementing facilities, in collaboration with IHVN Training Department, State Offices and NTBLCP
Evaluate program achievements and use findings in facilitating improvement strategies to achieve desired targets
Liaise with IHVN Operations Research Unit to identify research opportunities that will translate into improved quality of services and program implementation
Perform any other role as assigned by the CEO, Associate Director GF and HOD Clinical Department.

Key Working Relationships:
Internal: HOD Clinical, Associate Director GF, Regional/State Managers, State DR-TB implementation teams, Finance, Procurement, Grants Management and Administration departments, other technical departments and members of the Central GF DR-TB and TB-HIV Implementation Teams.

External: National Agency for the Control of AIDS, National TB and Leprosy Control Program, National AIDS and STI Control Program, Country Coordinating Mechanism Nigeria, Local Fund Agents, State Ministries of Health, State Agencies for the Control of AIDS, Civil Society Organizations, Community-Based Organizations and other Implementing Partners.

Qualifications/Requirements:
Medical degree - MD, MBBS, BMChBis required. A Postgraduate Degree in Public Health or other health related disciplines will be an added advantage. The Candidate should have at least 8 years of relevant experience in public health or health management, with a strong preference for candidates with at least 5years' experience in HIV and TB programming, demonstrable knowledge of the Nigerian health system and social networks, strong inter-personal and public relations skills, excellent oral and written communication in English language, with proficiency in MS Office suite, including Word, Excel, PowerPoint and Outlook.

Method of Application:
All potential job applicants should send a detailed resume and a one page cover letter as one MS Word document explaining suitability for the position to: Associate Director, Human Resources, through the email address stated below:

careers@ihvnigeria.org

NB:
Applicants must explicitly state the position and location applied for in the subject of the email e.g. Program Manager, DR-TB/TB-HIV – Abuja.
Applicants are advised to provide three professional referees with functional email addresses and telephone numbers of the referees.
Only applications sent in the required format will be considered and only shortlisted candidates will be contacted.
IHVN is an equal opportunity employer.

Application Deadline: 19th November, 2015

HWN.......a division of Tripple World Africa Network!
: 2015-11-19 | : 780
---