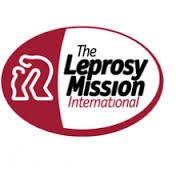 The Leprosy Mission Nigeria (TLMN) is a Christian NGO working in partnership with the Federal Ministry of Health, providing technical support to Federal and states Leprosy control programmes.

Position: Medical Advisor Global Fund TB Project.

Job Location:
The Medical Adviser shall be based at the National Coordination Office in Abuja.

Job Description:
The Medical Adviser shall:
Provide technical support for the implementation of Global Fund TB program in the states supported by TLM Nigeria.
Maintain contact with National TB and Leprosy Control Programme (NTBLCP), donors, implementing partners and other stakeholders on behalf of the organization.
Support the States TBLC Programmes in policy formulation, communication development, advocacy and routine collation ofTB data.
Provide technical assistance in project implementation and assign responsibilities to staff, taking into cognizance skills and ability of such staff to perform up to expectation.
Analyze field reports to determine weaknesses in programme delivery and suggest recommendations for improvements.
Lead the production of programmatic and M and E progress reports and ensure timely submission of complete and effective documentations and reports to the National Director, donors and other stakeholders.
Coordinate the preparation and submission of Progress Update and Disbursement Request (PUDR).rcports.

Qualifications/Requirements:
First degree from a recognized institution in Medicine & Surgery.
An MPH would be an added advantage.
Minimum of 5 years working experience on donor funded TB projects in Nigeria
Must be versed in TB programming in Nigeria.
Proficiency in field based data management and decision making ..
Strong skills in leadership, organizational, analytical, institutional capacity strengthening.
Ability to relate effectively with development partners. Civil Society Organizations and Ministry of Health at national and.state levels.
Excellent written and oral communication skills with proficiency in computer packages such as MS Word, Excel, Powcrpoint, Epi-info and SPSS arc necessary
Experience and good understanding of Global Fund principles and procedures is desirable.

Method of Application:
All potential job applicants should send their comprehensive Curriculum Vitae and cover letter in Only one attachment(MS Word document) explaining suitability for the job, to:

office@tlmnigeria.org

NB:
Applicants are advised to provide their functional email/mobile phone numbers on the application letter as well as fro three Professional referees.
Only shortlisted candidates will be contacted .

Application Deadline: 24th November, 2015

HWN........ a division of Tripple World Africa Network!
: 2015-11-24 | : 865
---